There's something very special about the Adirondacks at night.  The pure darkness of the sky. The quiet of nature. The chill of the night air that tells you you're alive.
A few months ago I decided to climb Cascade Mountain late in the evening to take some pictures.  It was the night of a full moon and I had always wanted to try to re-create Nathan Farb's "View From Cascade" by moonlight.
Well, here it is: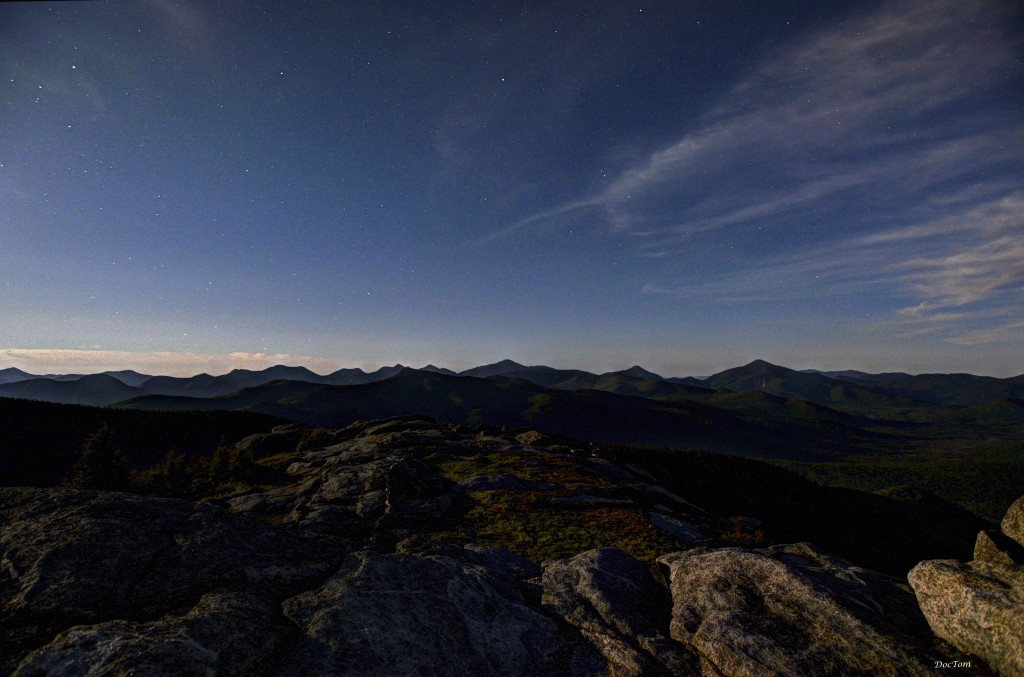 A cool beautiful night.  I loved the experience.  While I was waiting for the moon to rise I took a couple of sunset shots of Lake Placid.  The first is an extreme wide-angle: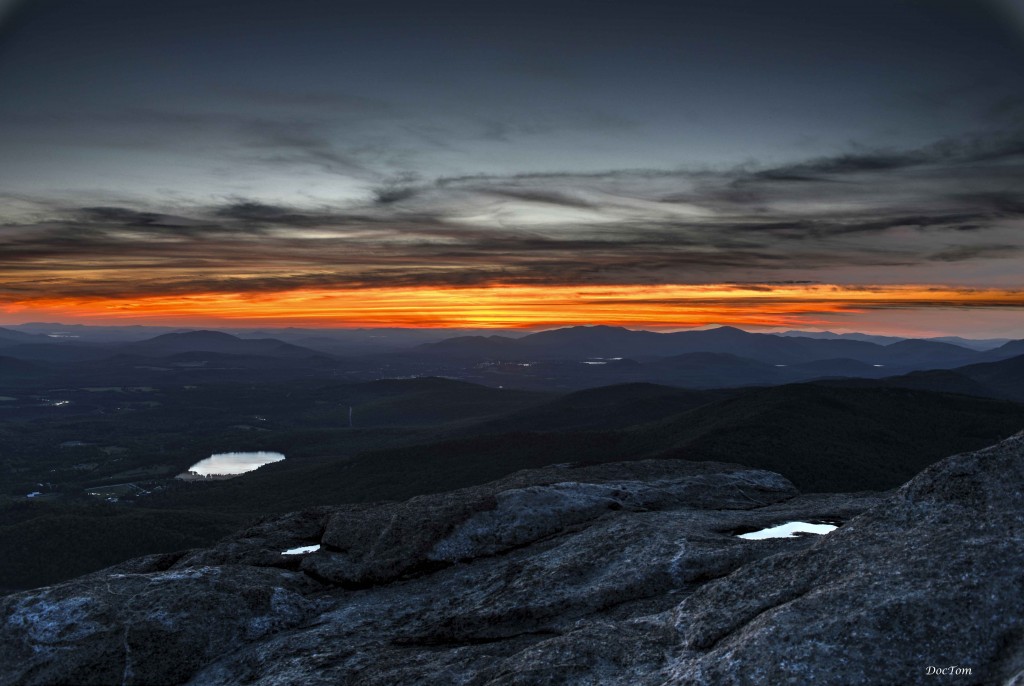 Just about the center of the frame is Lake Placid.  As the night darkened the lights began to go on and I decided that was also worth a shot. So I zoomed in a bit and tried again.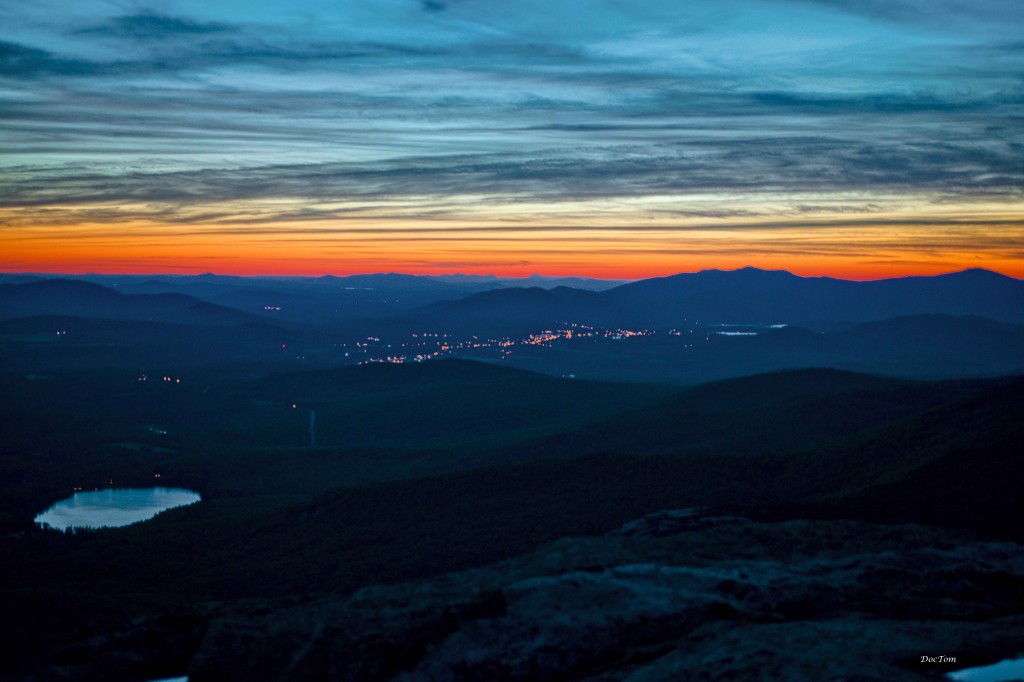 Either way, a beautiful view.  I hope you enjoy these as much as I did taking them.
    Finally, a year ago I just had to try to get a picture of the view from Indian Falls by light of the full moon.  Here it is.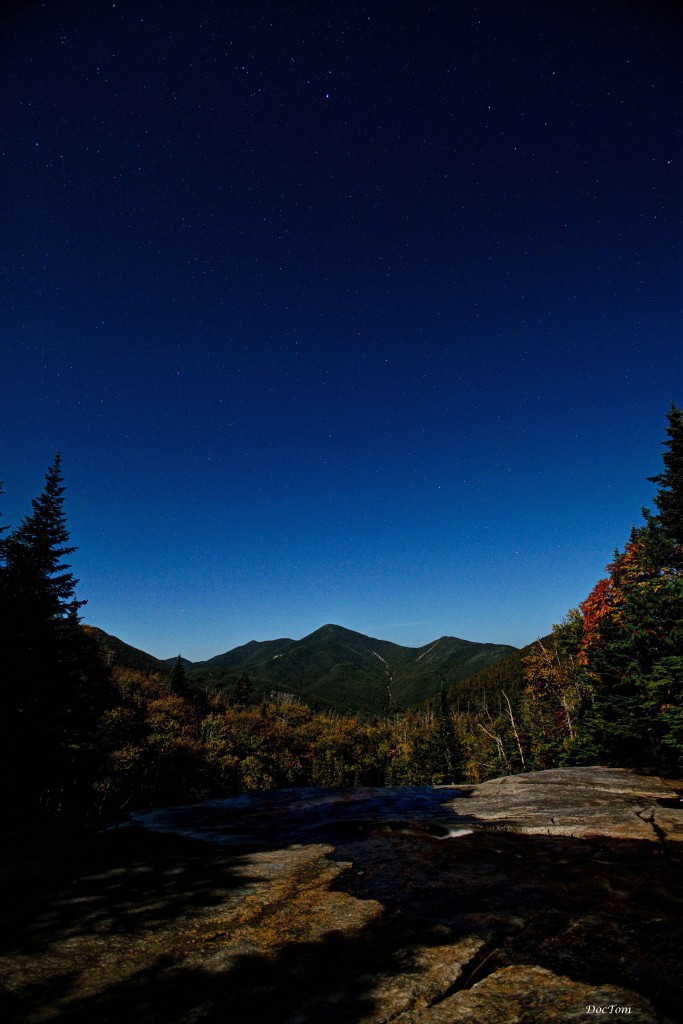 If you've never seen this before, that's Algonquin in the center with Wright to the right and Boundary and Iroquois to the left.  Three High Peaks in one view (Boundary doesn't count).  It was another beautiful night in the Adirondacks.