The main reason for our trip to Uganda was to visit our son, Joshua, who's serving with the Peace Corps as a teacher.
He's been working at the St. Noa Mawaggali teachers college in Mityana, so visiting with him was our first priority.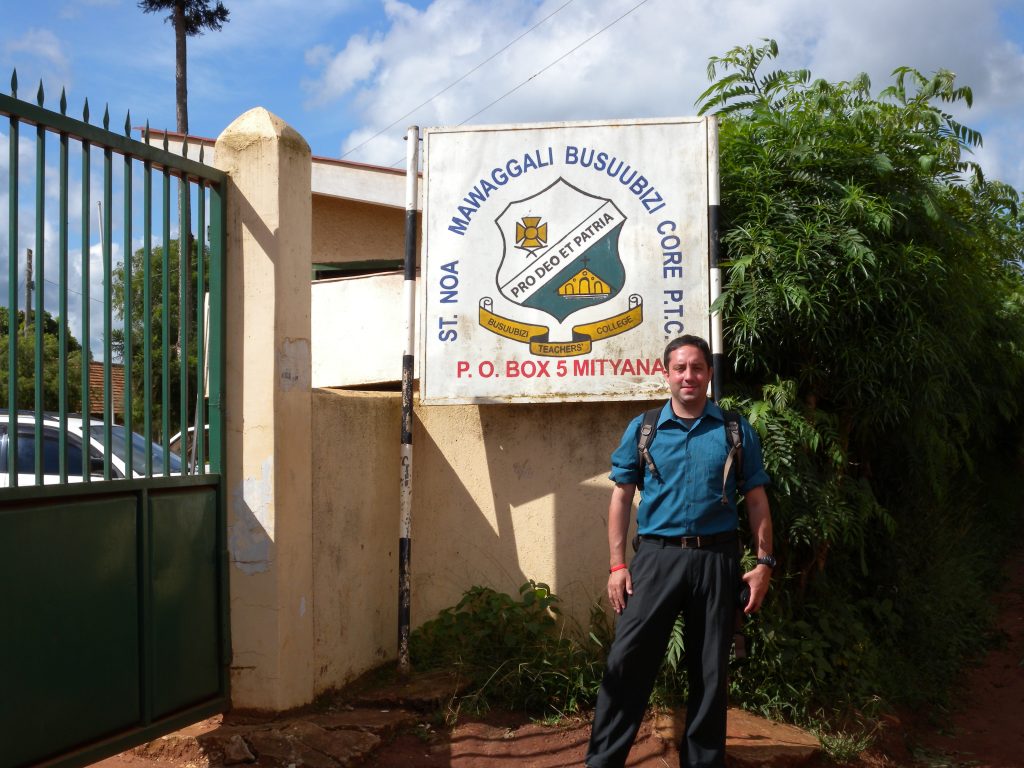 Josh is very proud of his time in Uganda working with the staff of the teachers college to train future teachers and develop teaching methodologies with them.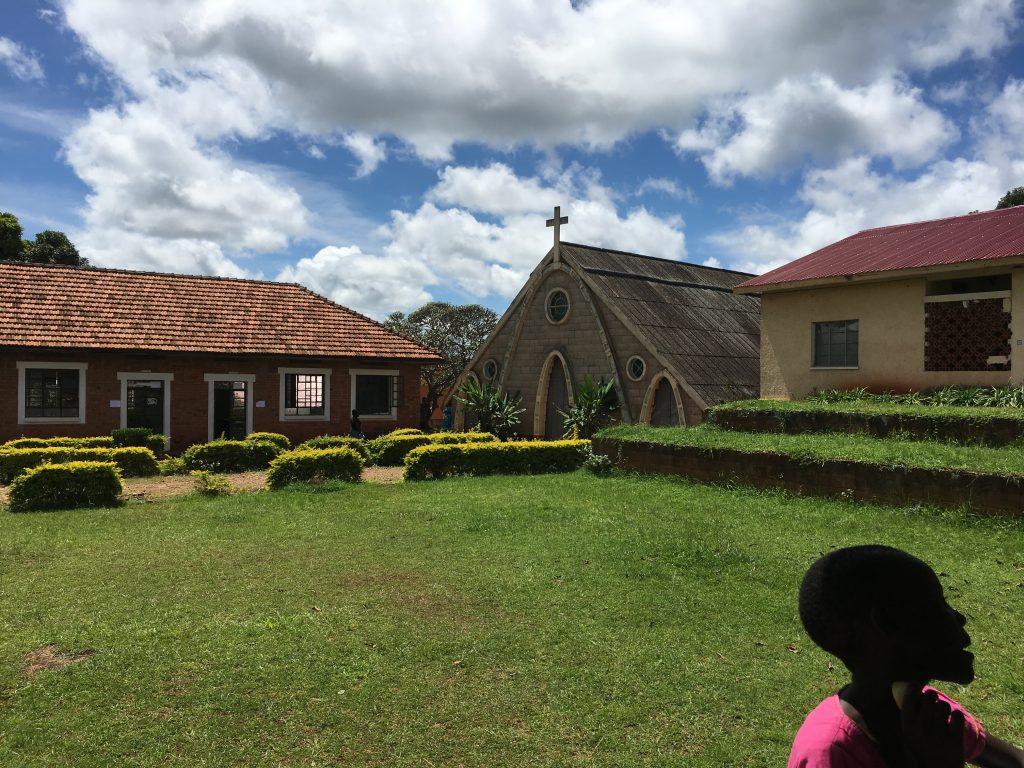 While the college is funded by the government of Uganda it is run by the Catholic Church.  It accepts students of all religions.

While in Mityana we stayed with Josh at the house he is assigned by the college.

Since Uganda is equatorial, it has two seasons – rainy and dry.  The soil is very clay rich meaning that wells are not easily recharged. Also you can see in the picture above that the house is on top of a small hill. Trying to drill down to the water table would be expensive, so a cistern system is used to capture and store water.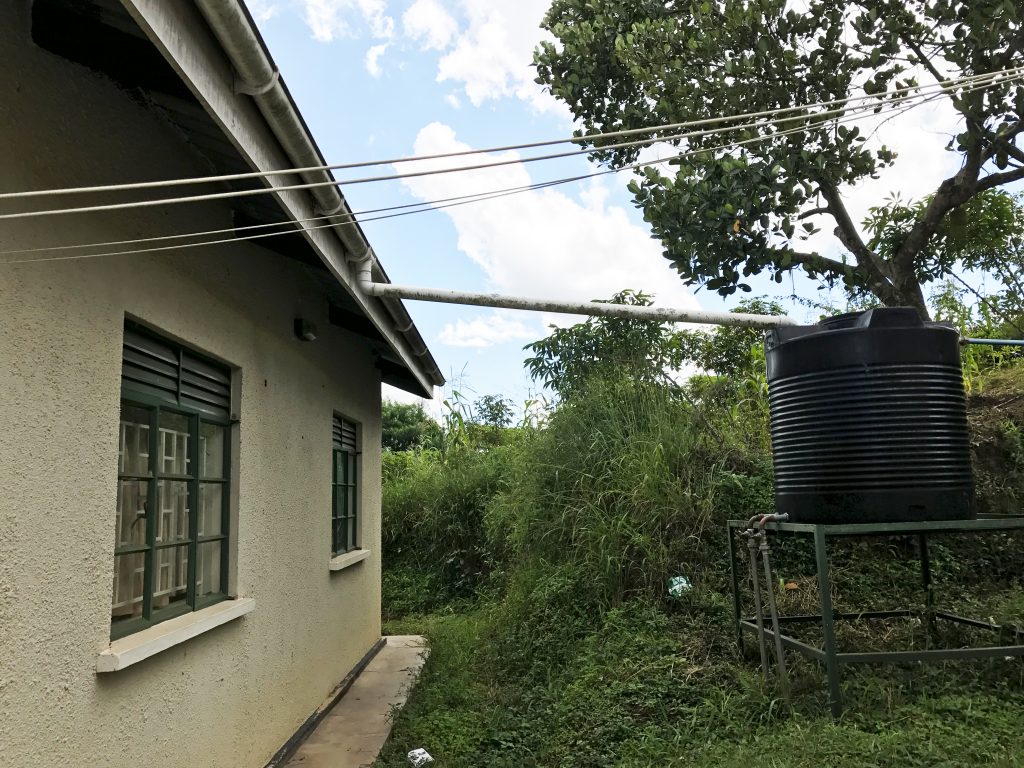 It's a beautiful country, and Josh loves hiking around in the evening for exercise.  He took us up to the top of a local hill near his house to watch the sunset.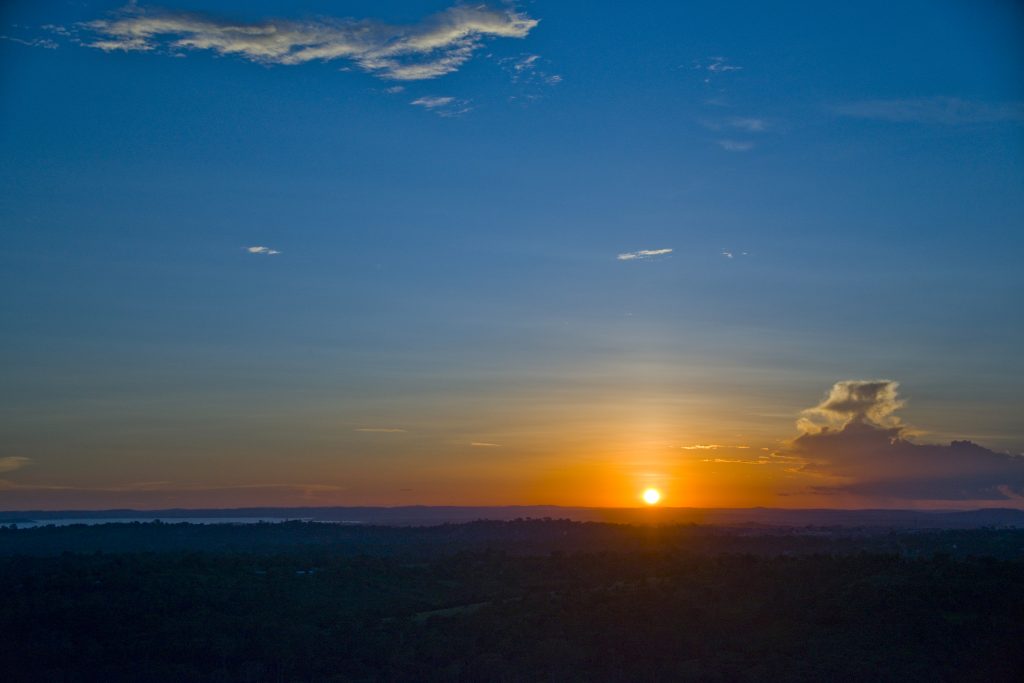 From Mityana we when to Kampala, staying for a night before going on safari and for a day after coming back.  We stayed both times at the Red Chili Hotel, a very nice, and inexpensive place to stay.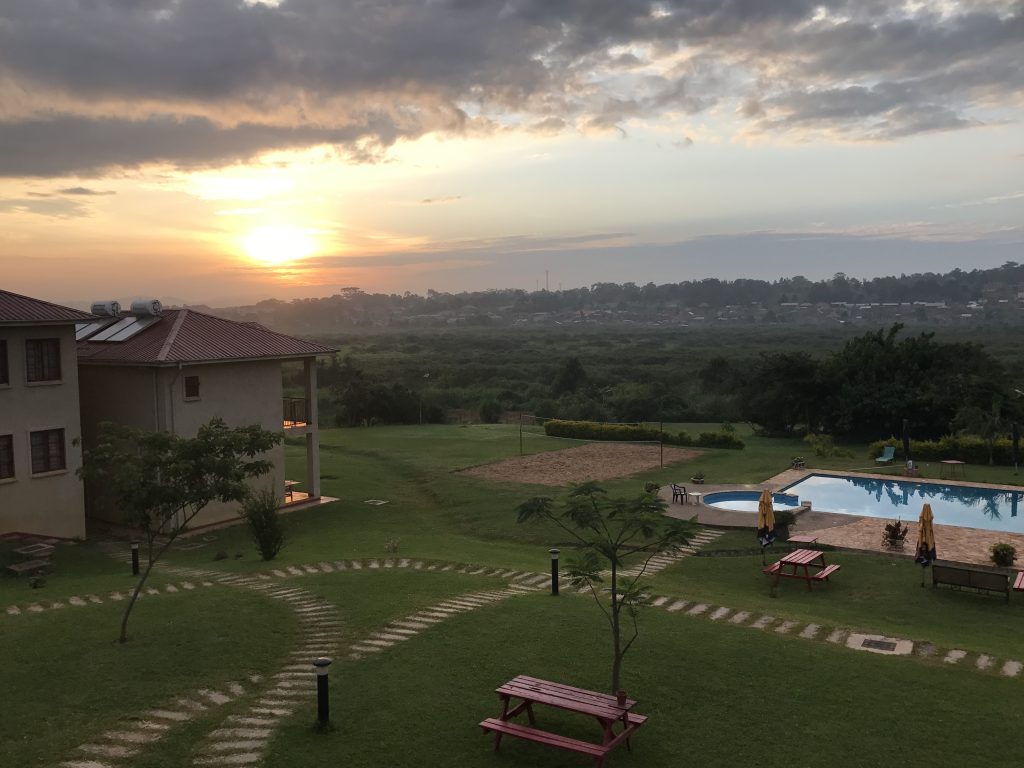 We spent our day in Kampala seeing the sites with Jo, a friend we made on safari who works with orphans.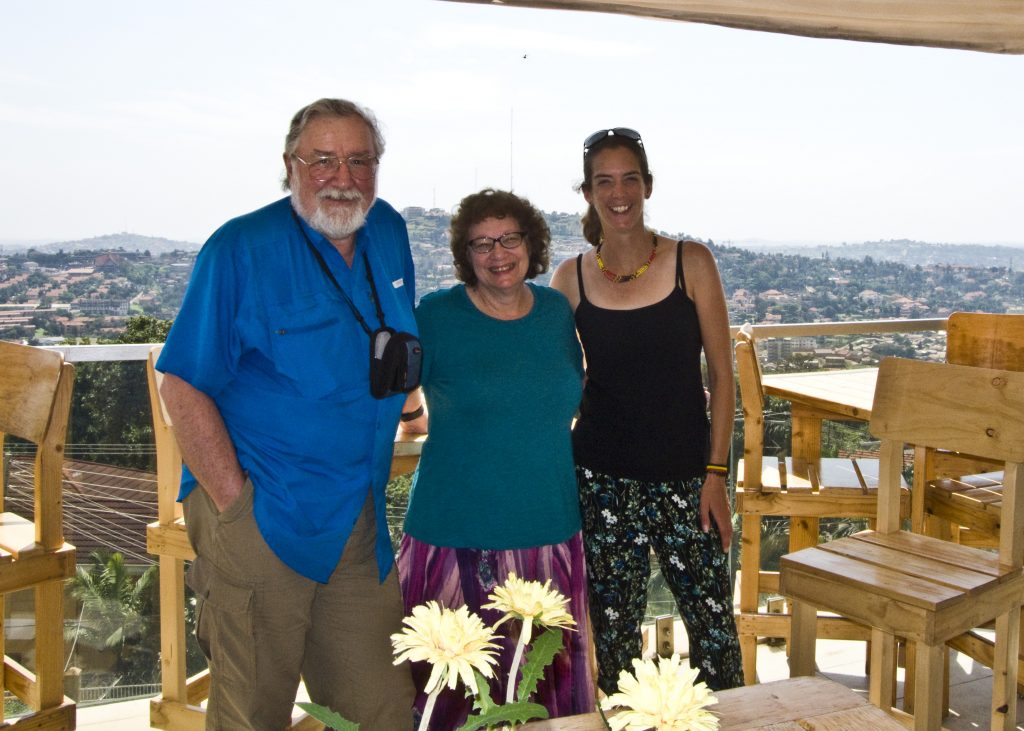 A very impressive part of the day was our visit to the Gaddafi Mosque on the campus of the Muslim University.  construction was originally started during the rule of Idi Amin, but funding ceased after his expulsion from the country.  Muammar al-Gaddafi of Libya funded completion years later, hence the name.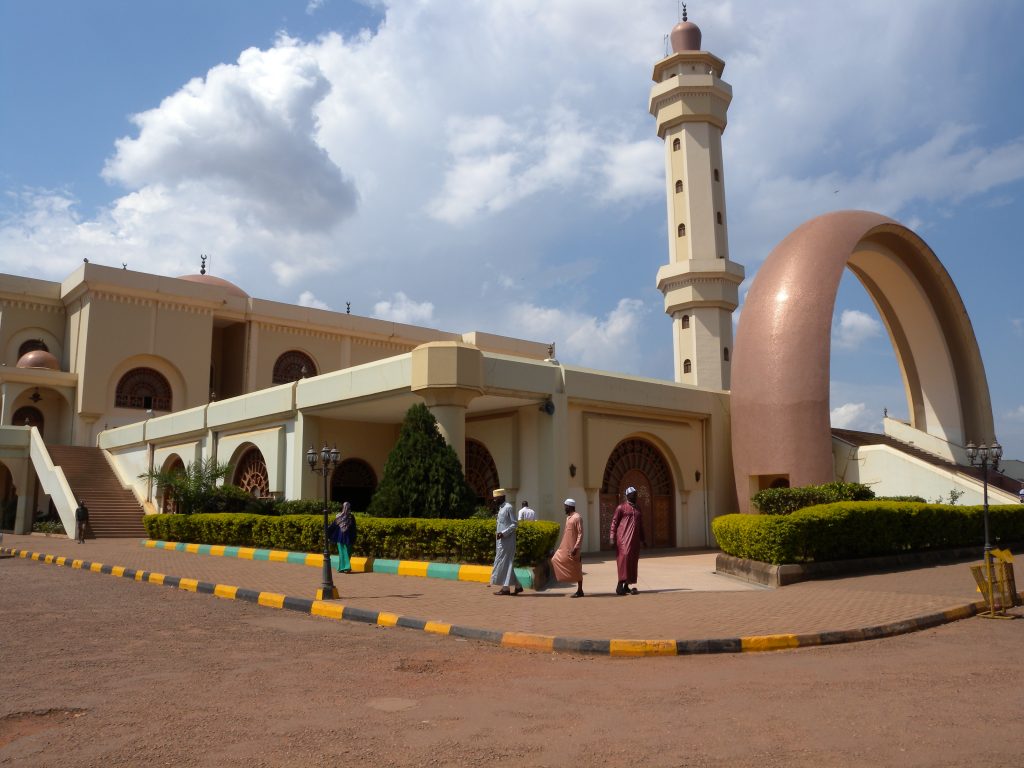 You can take a guided tour of the mosque.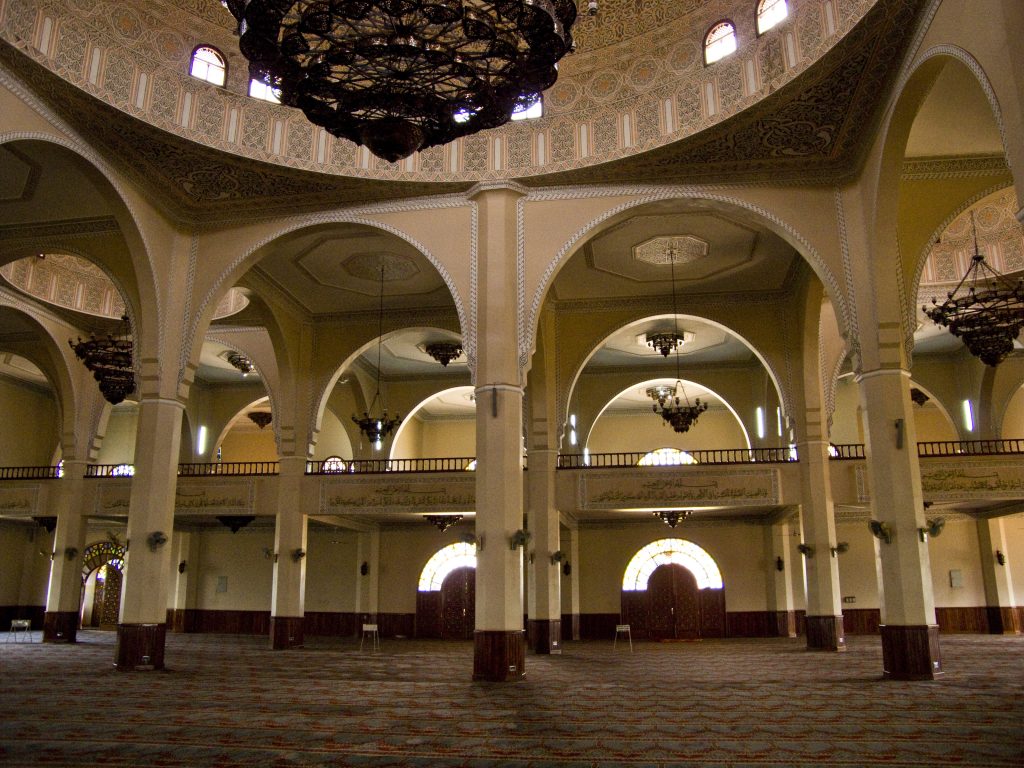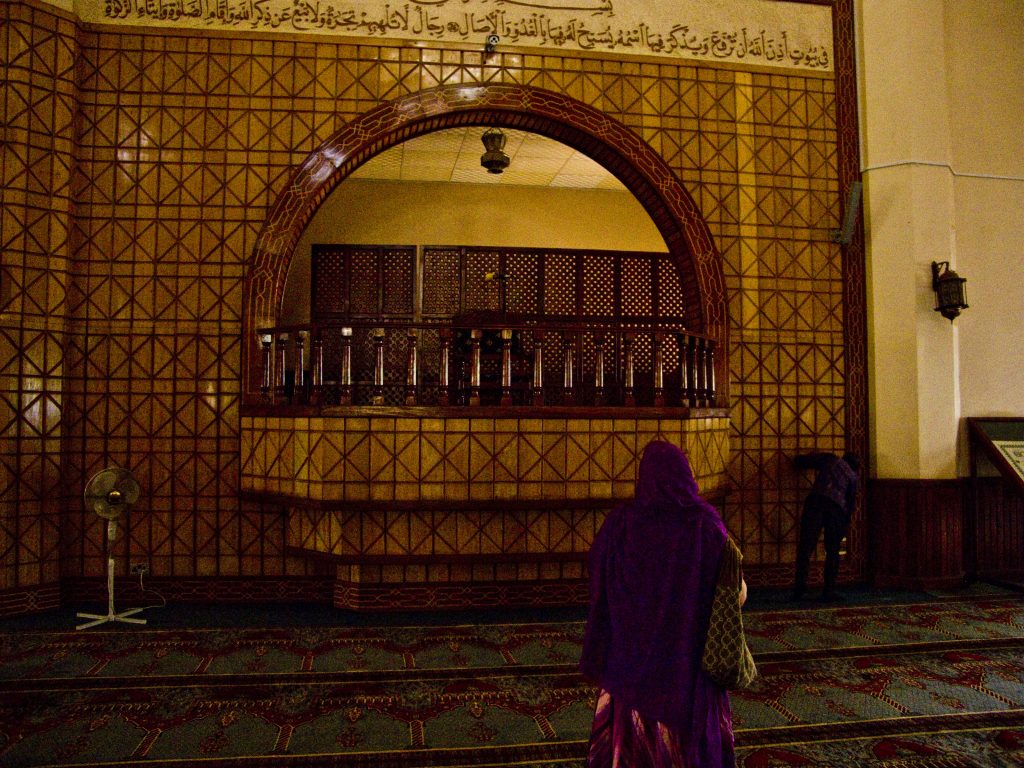 Following the tour, we climbed the minaret for the view of Kampala.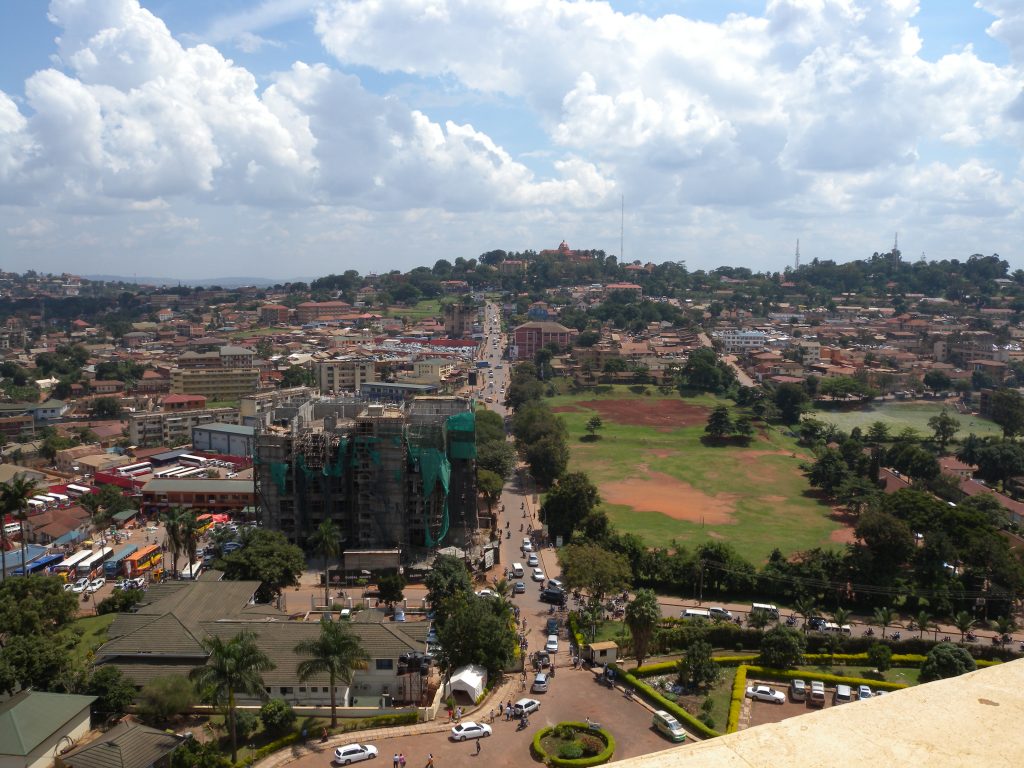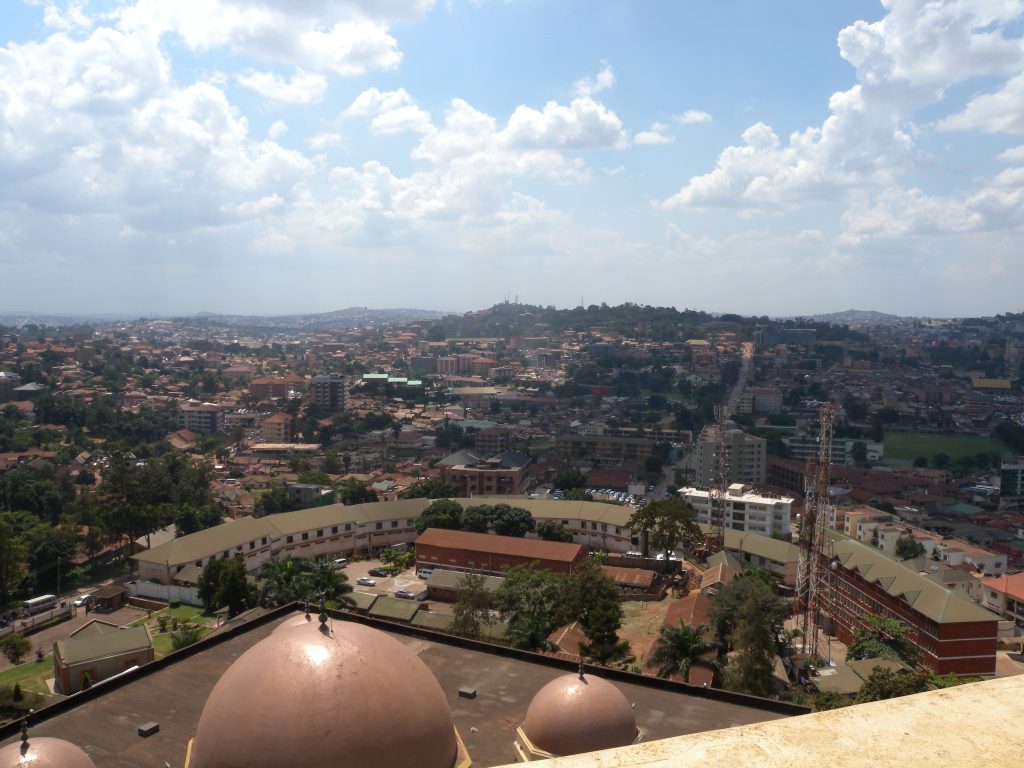 After the tour we went to dinner and met some of the wonderful staff Josh works with.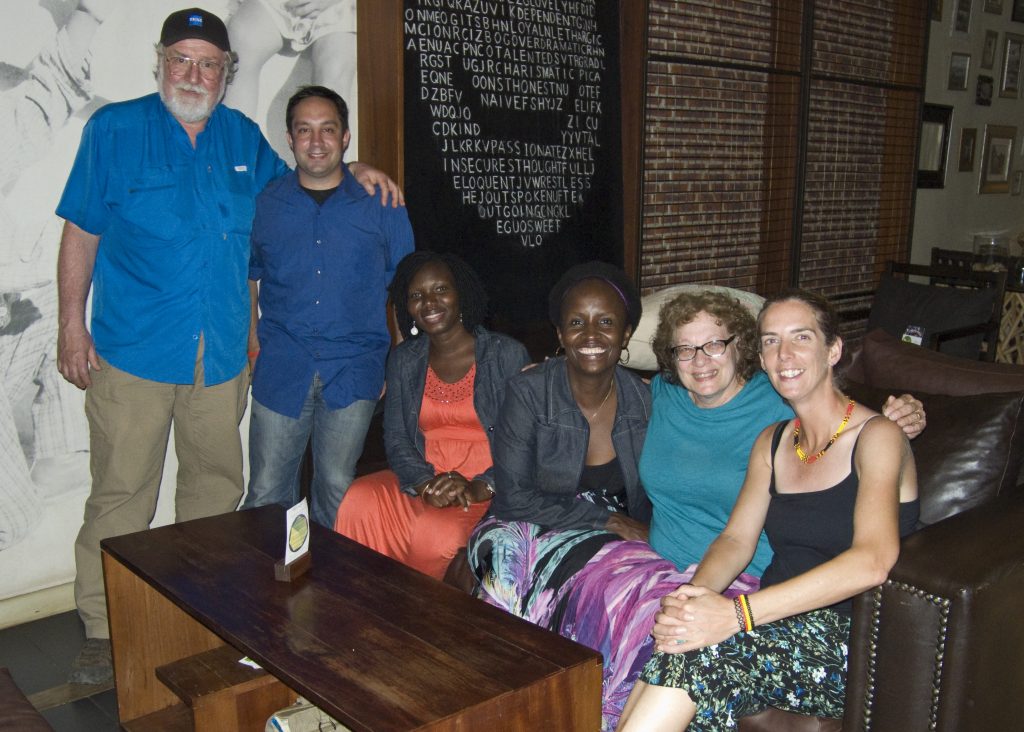 A wonderful time was had by all.