Sipi Falls is an absolutely beautiful place near the eastern edge of Uganda, right at the  northwest corner of the Mt. Elgon national Park.  It's a well known spot for hikers to visit and is famous for the falls, but also for its coffee.
We got to stay at the lovely Sipi River Lodge. If you ever get a chance to visit Uganda, I highly recommend this place.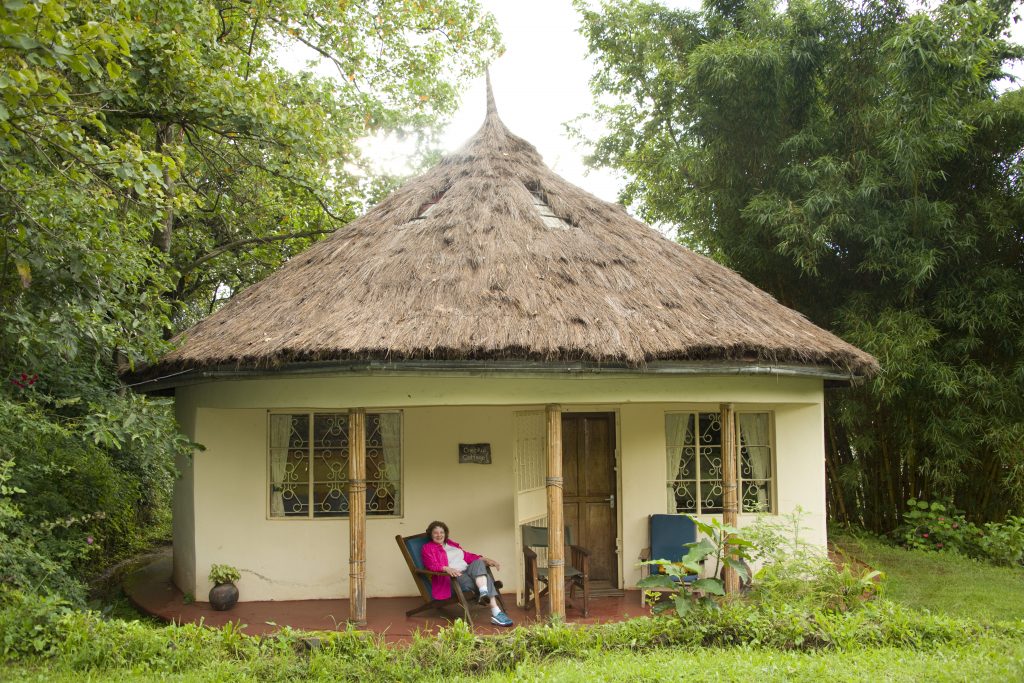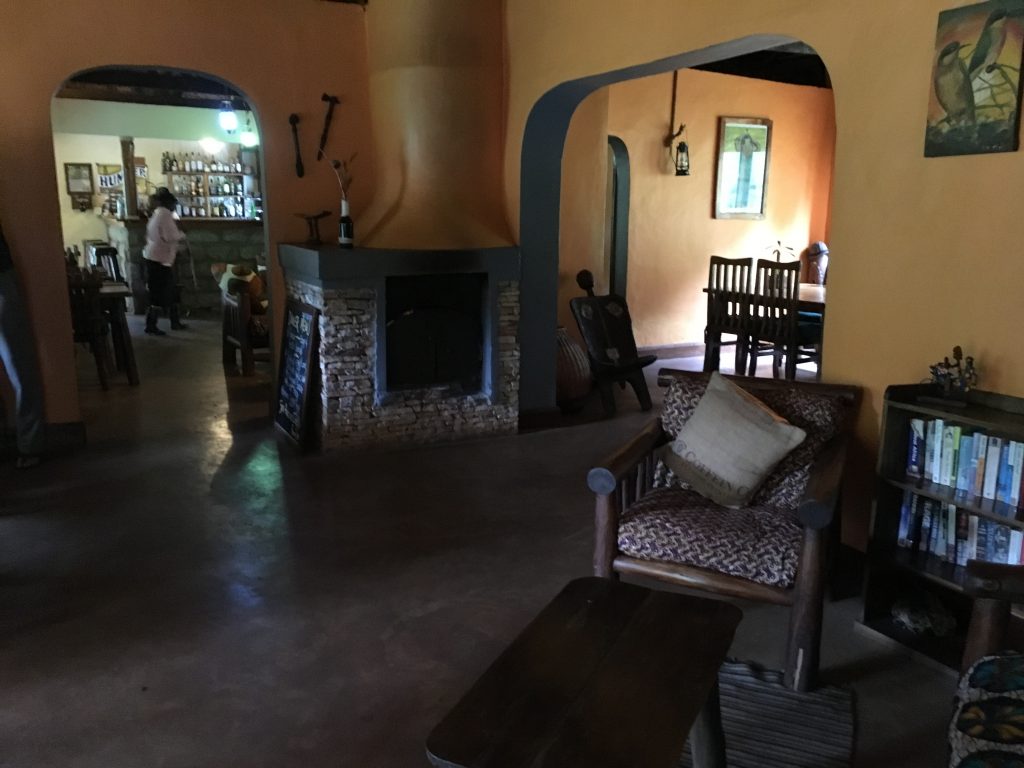 From the front door we had a great view of the Middle Falls.
We took a short hike around the area.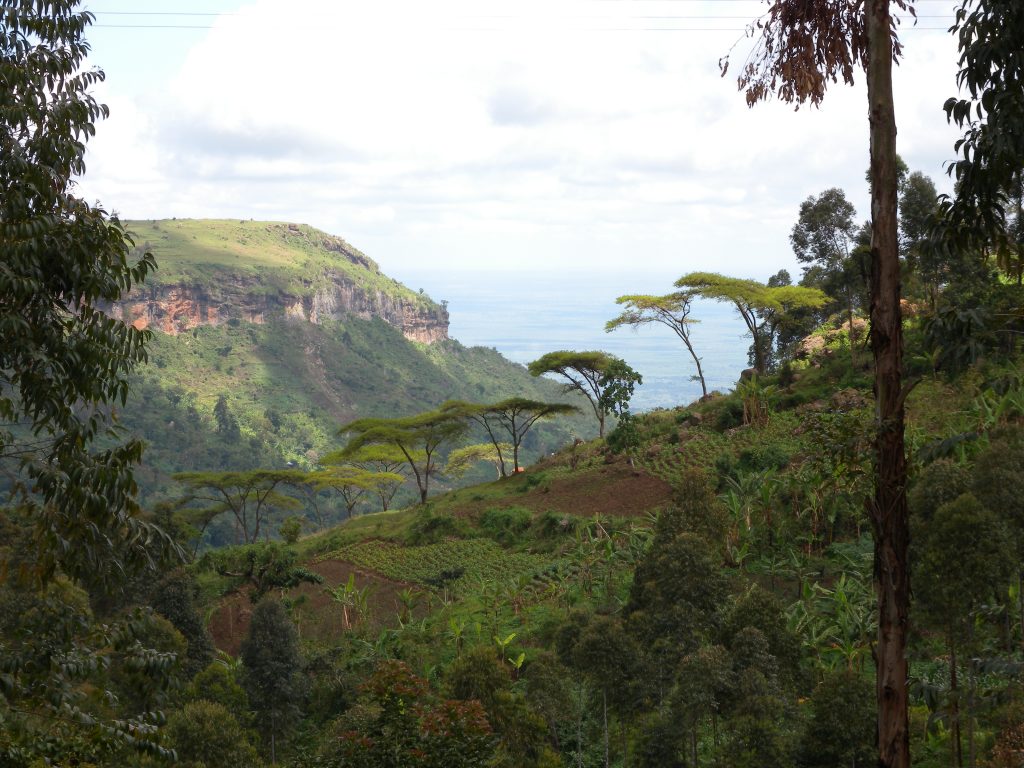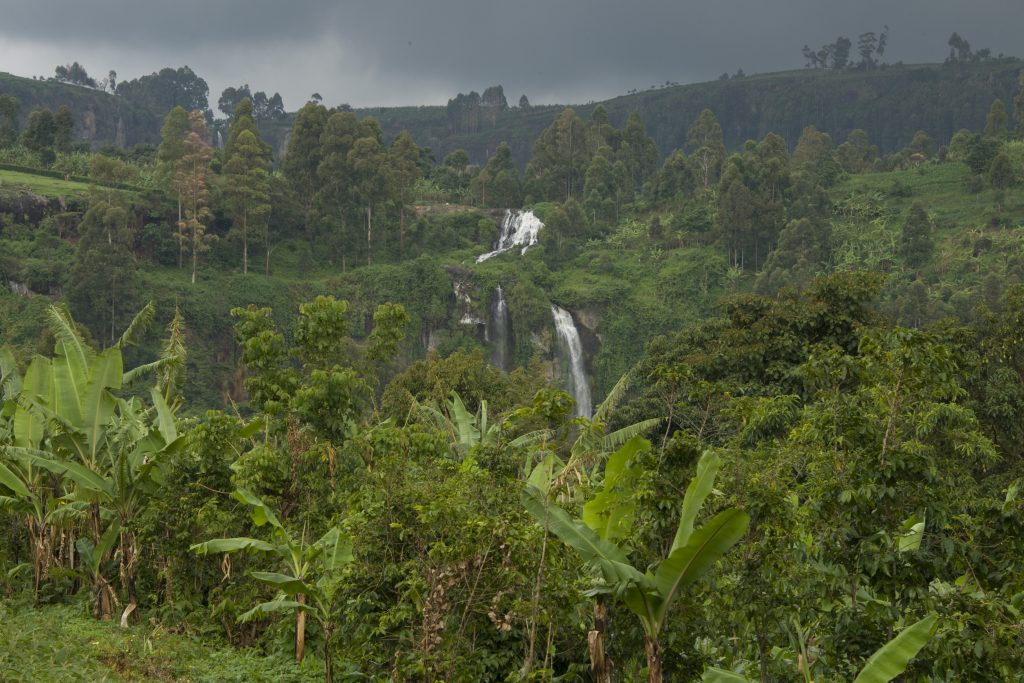 This area is world famous for its arabica coffee, and coffee plantations dot the hills. One of the things you can do is take a coffee tour.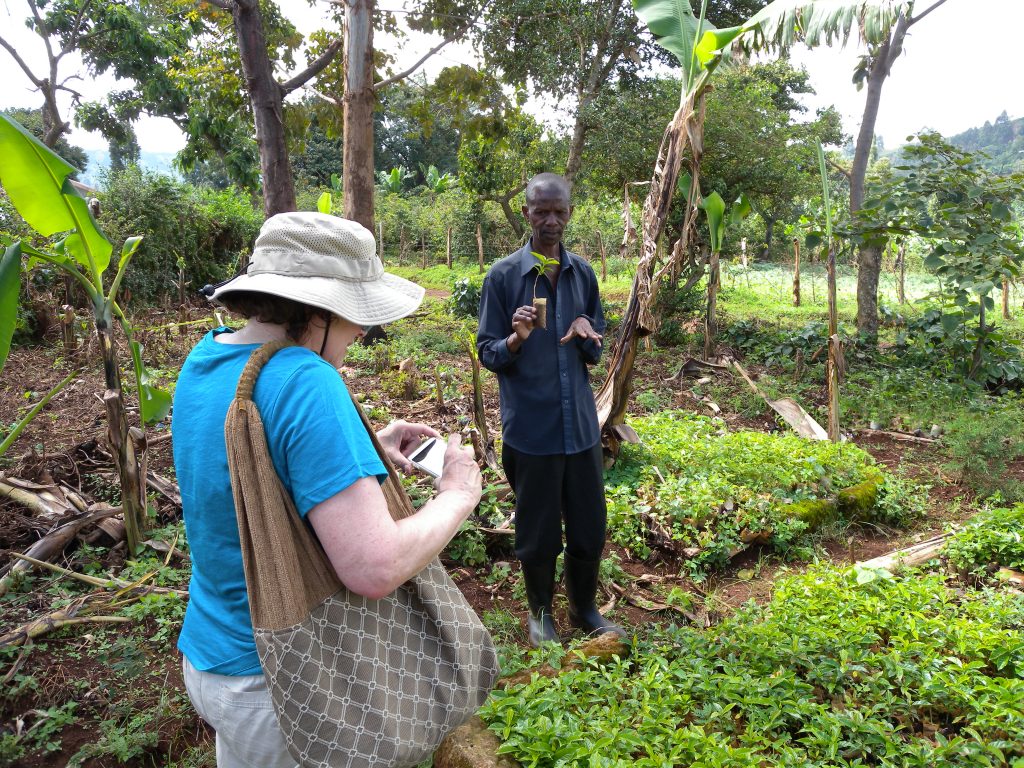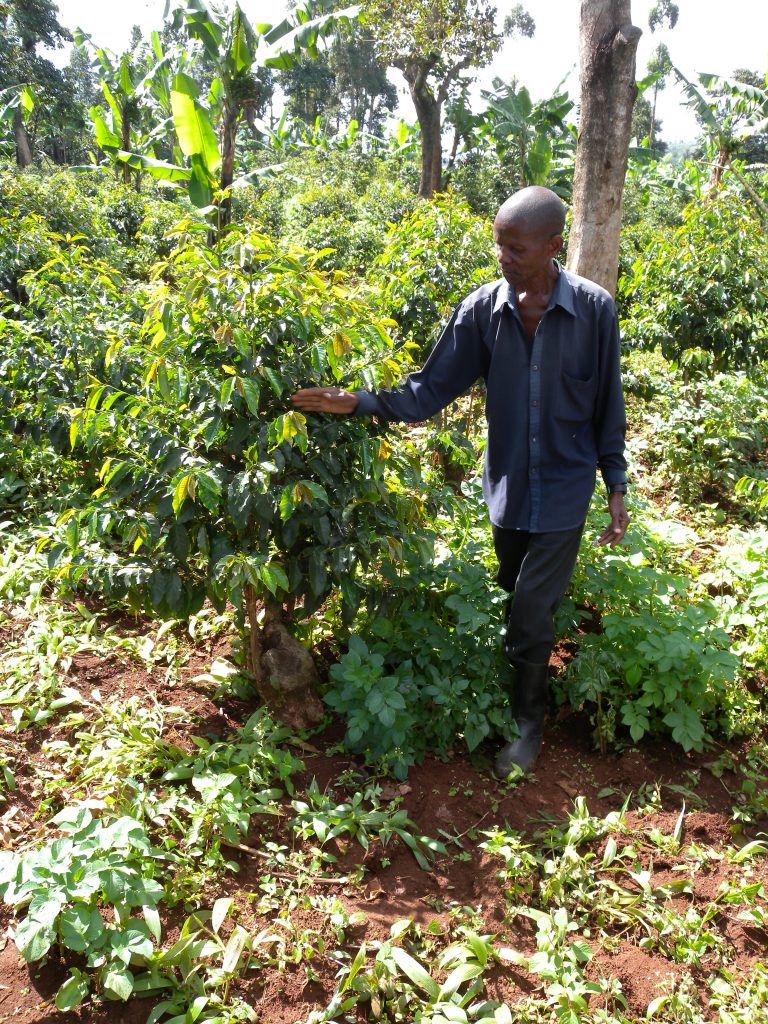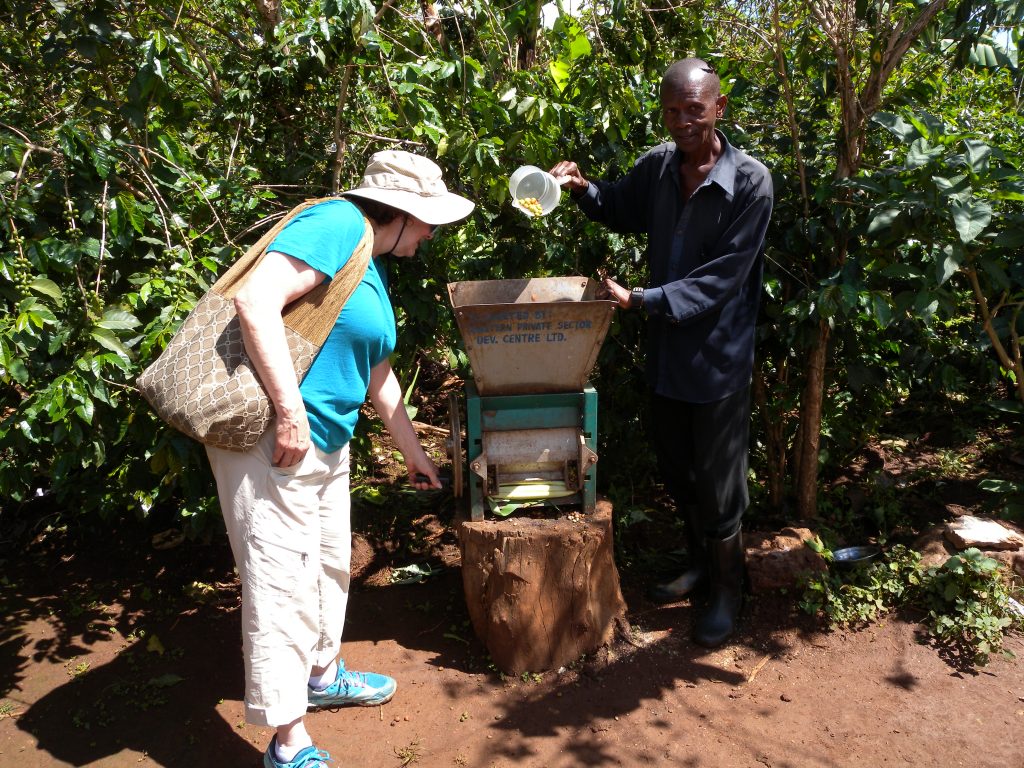 We took a quick break from the coffee tour for an important visitor.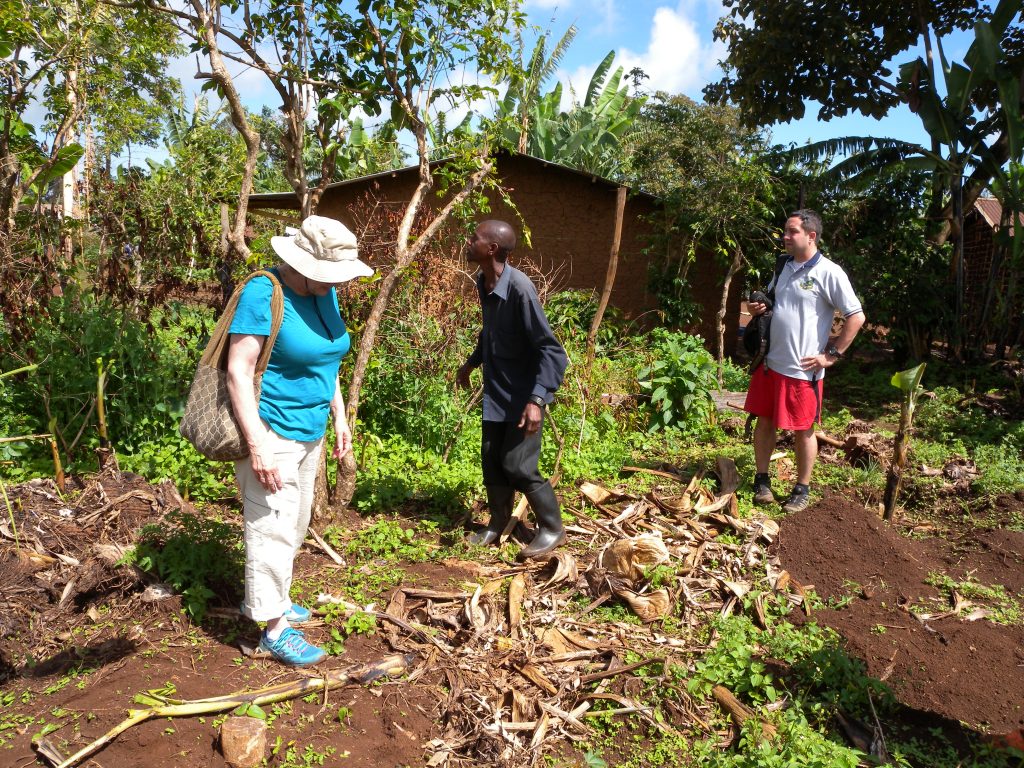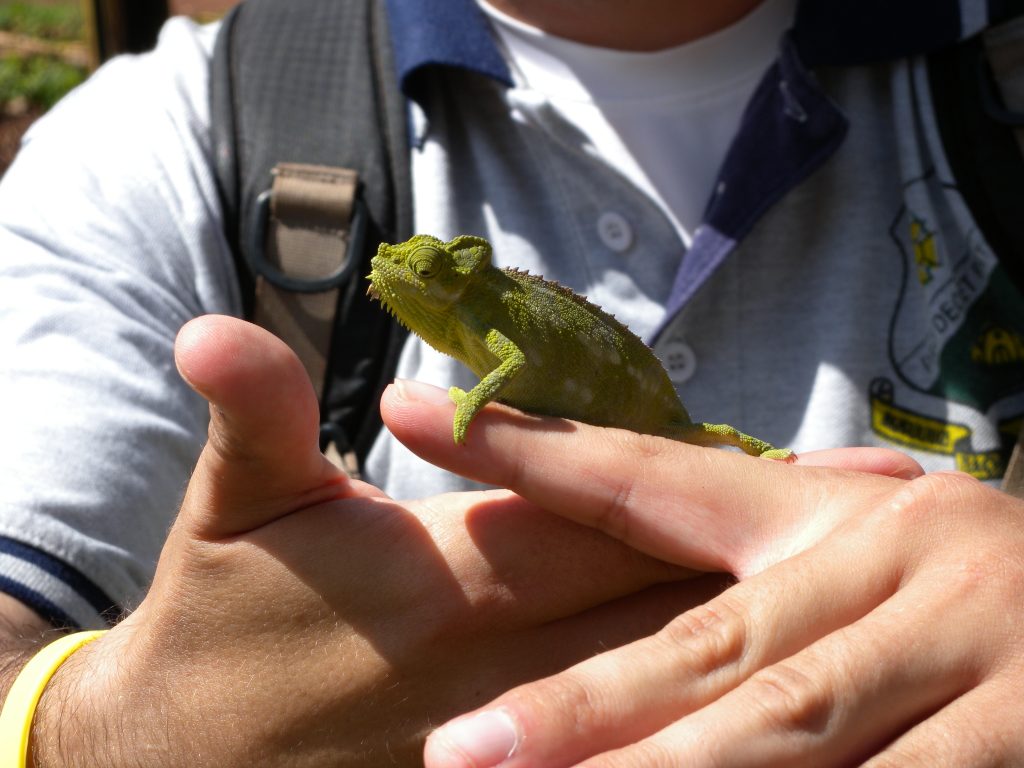 From the plantation we took our beans back to the lodge.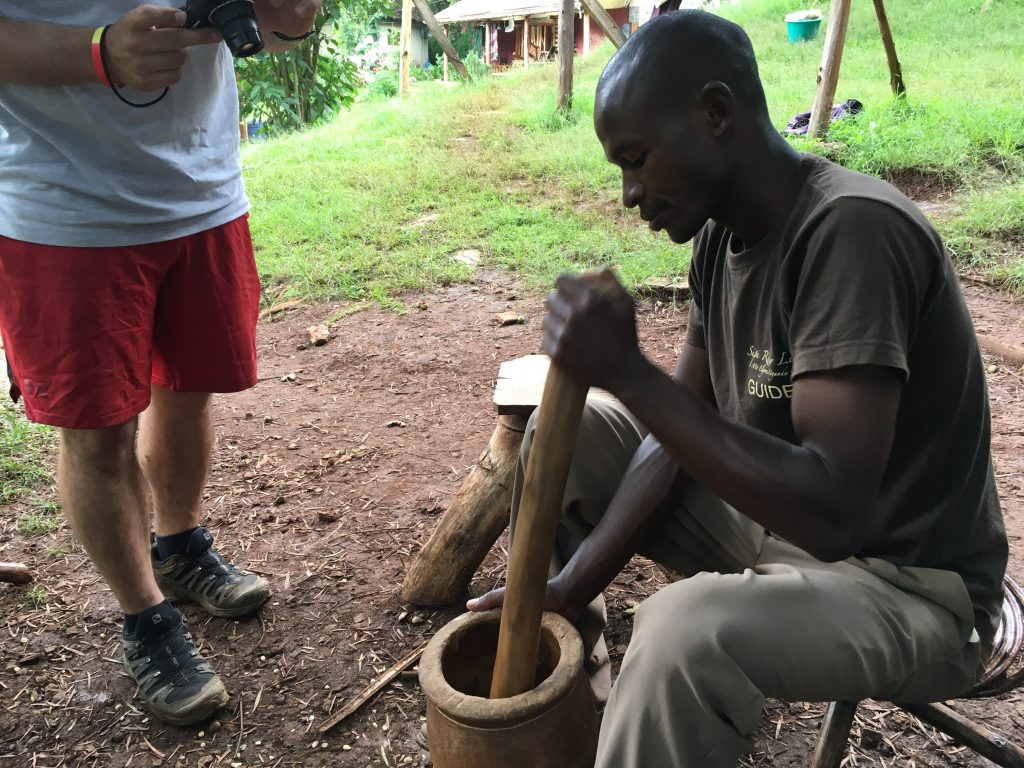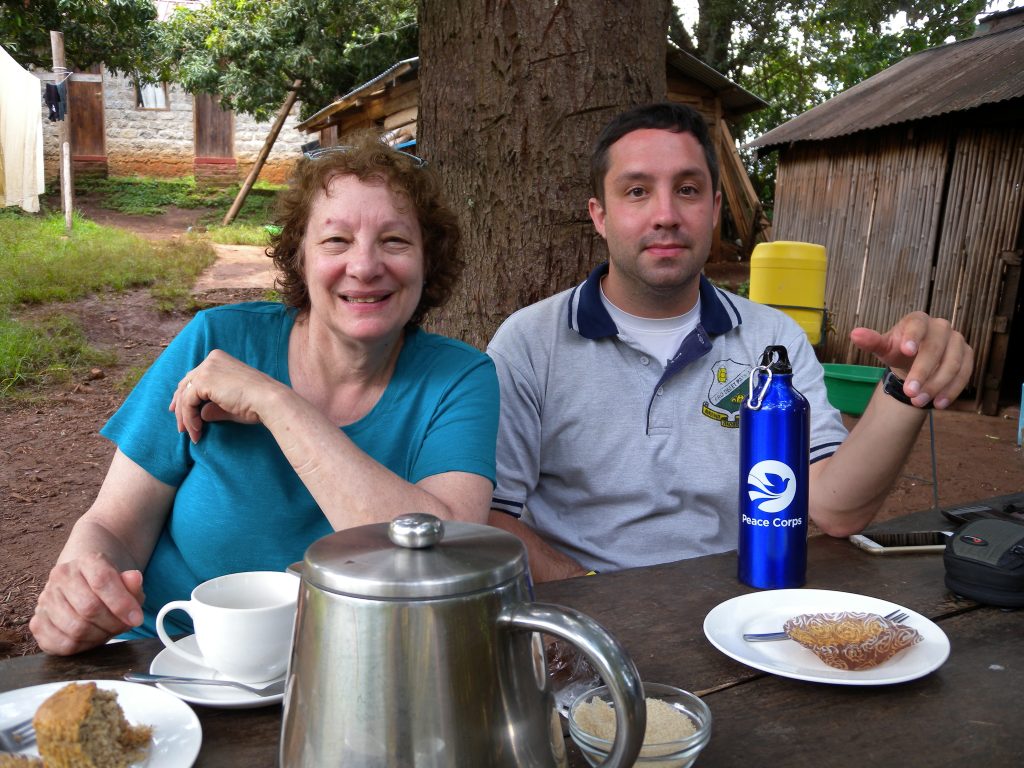 The next day, as we moved on to our next location, we stopped for the view.  I think the two pictures below speak for themselves.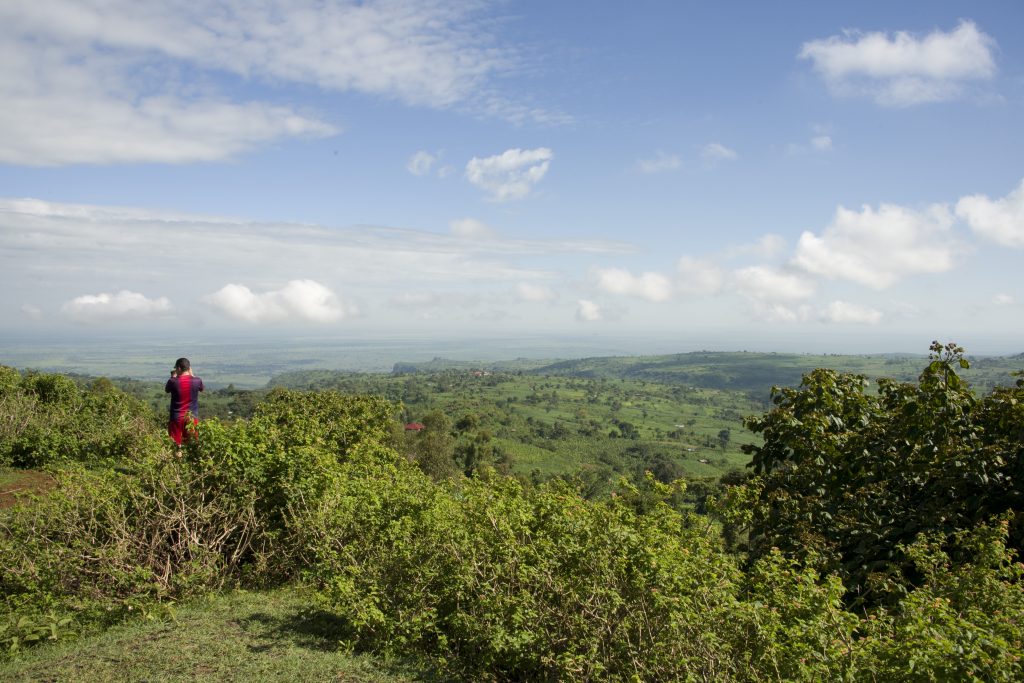 Go to Murchison Park Day 1 – The Falls and Camp