In the afternoon we did something different – a boat ride along the Nile. This way we could see the animals that tended to stay near the water as opposed to the savanna.
The most obvious are the hippos.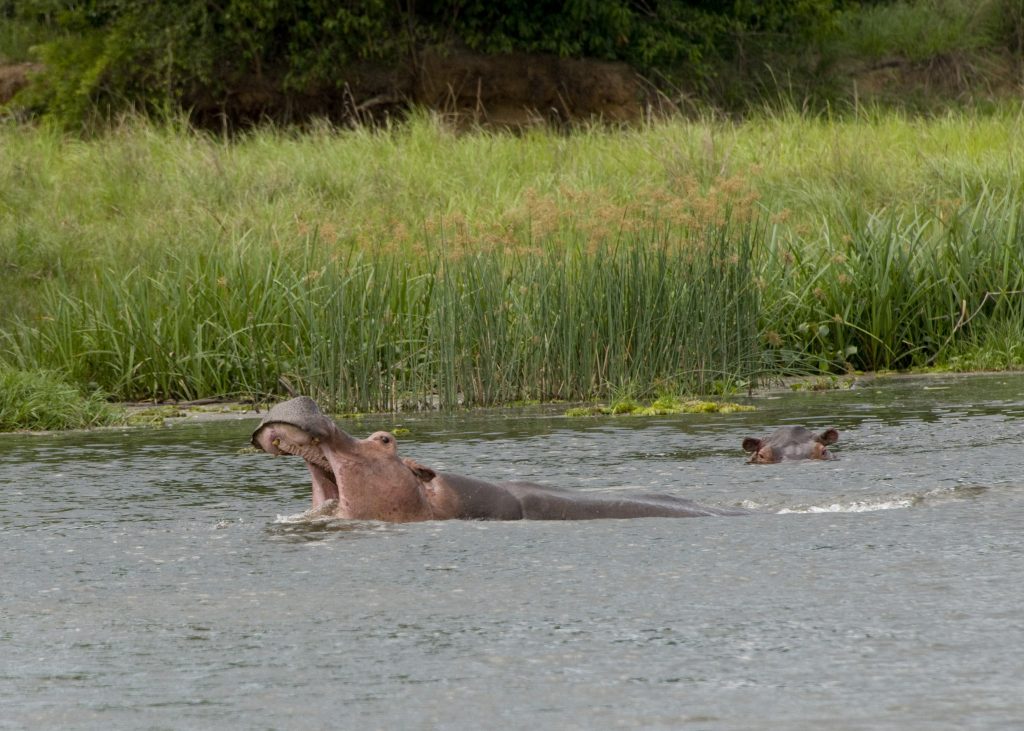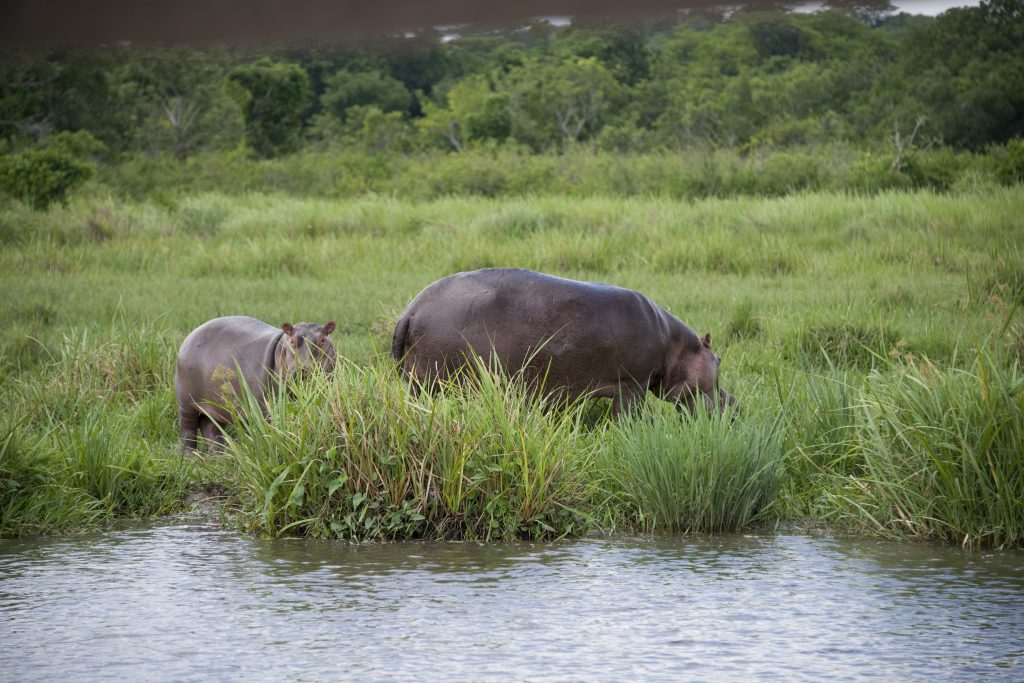 The African Buffalo is also very common along the shore.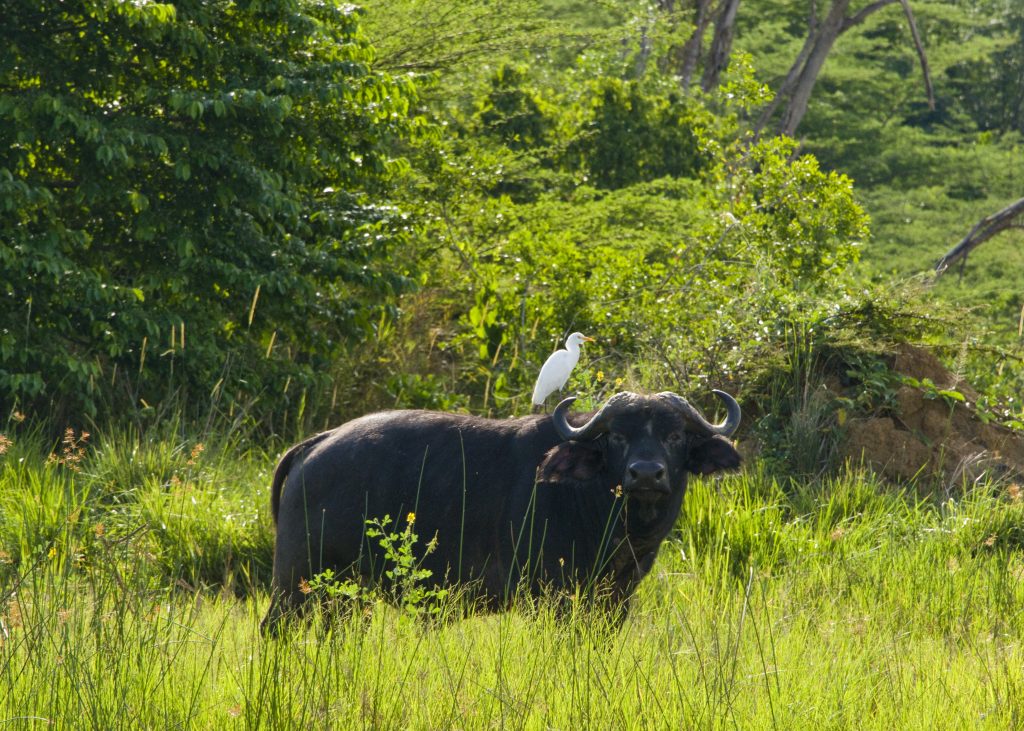 Of course, it wouldn't be the Nile without crocodiles.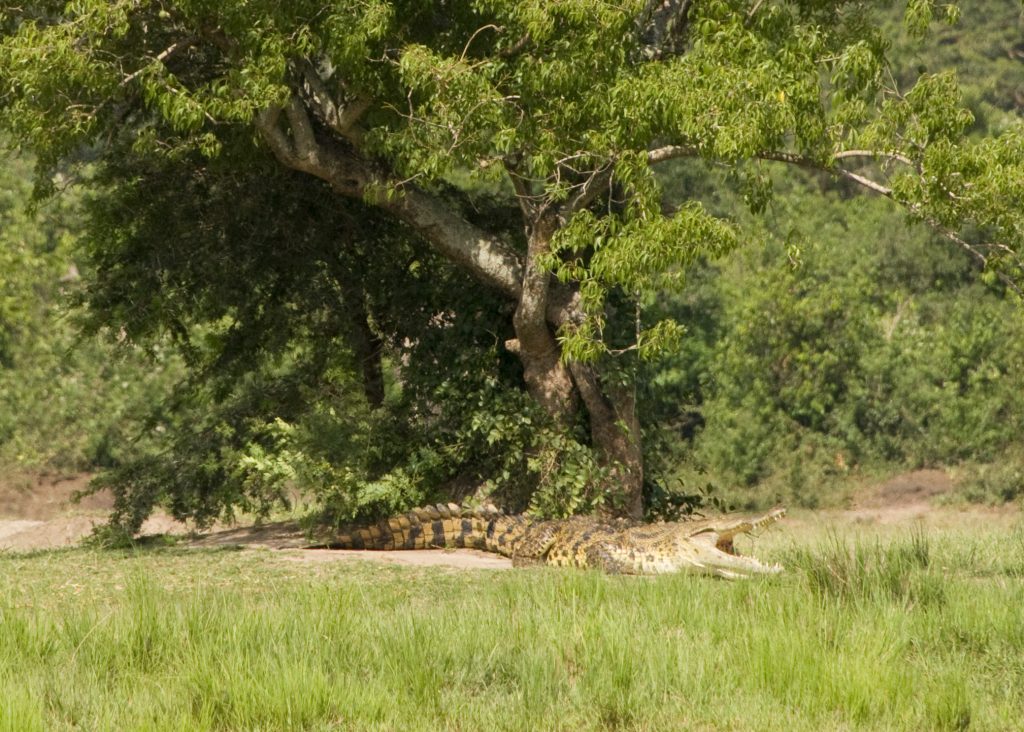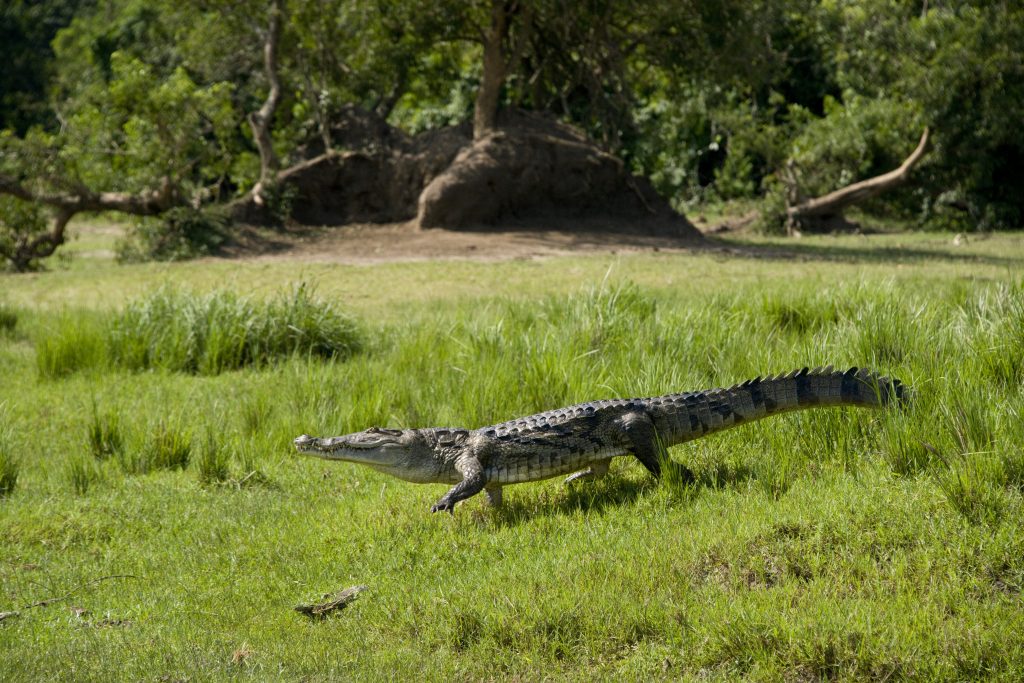 Another big treat for us was the elephants. Solitary males were a pretty common sight by the river.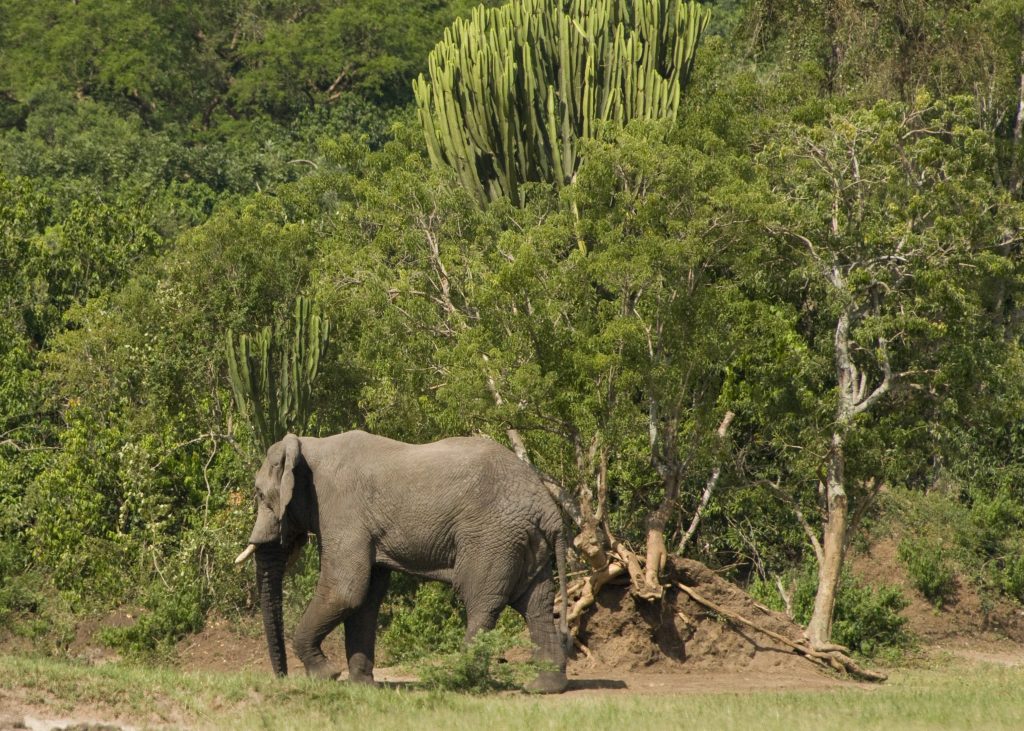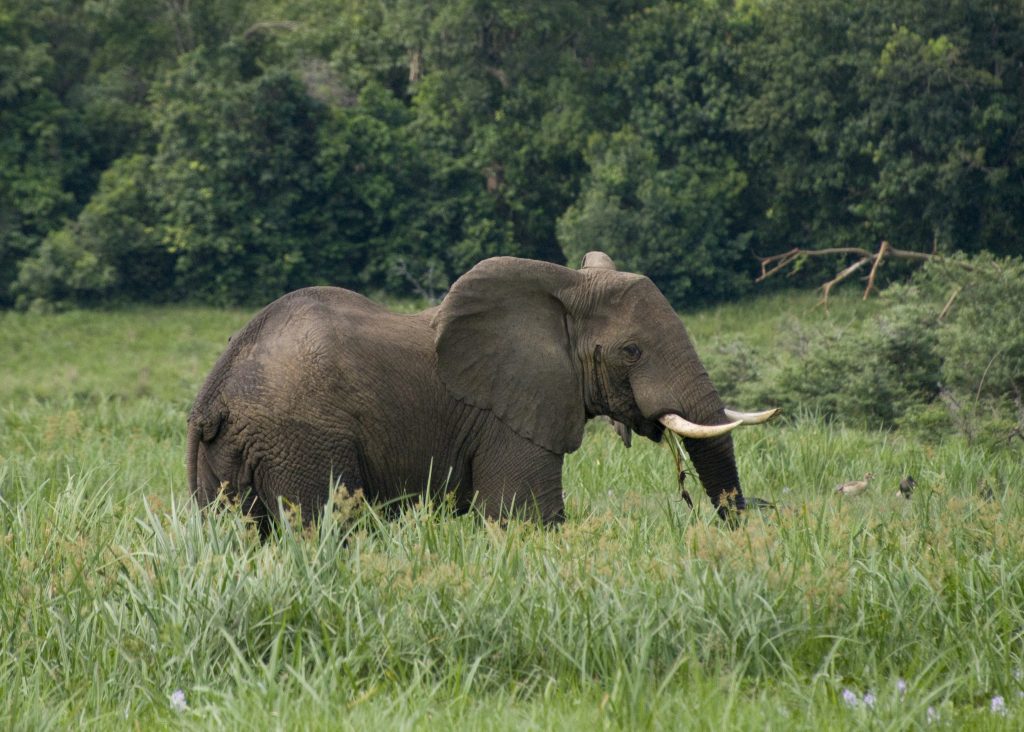 And, as you should expect in Uganda – birds! Beautiful birds.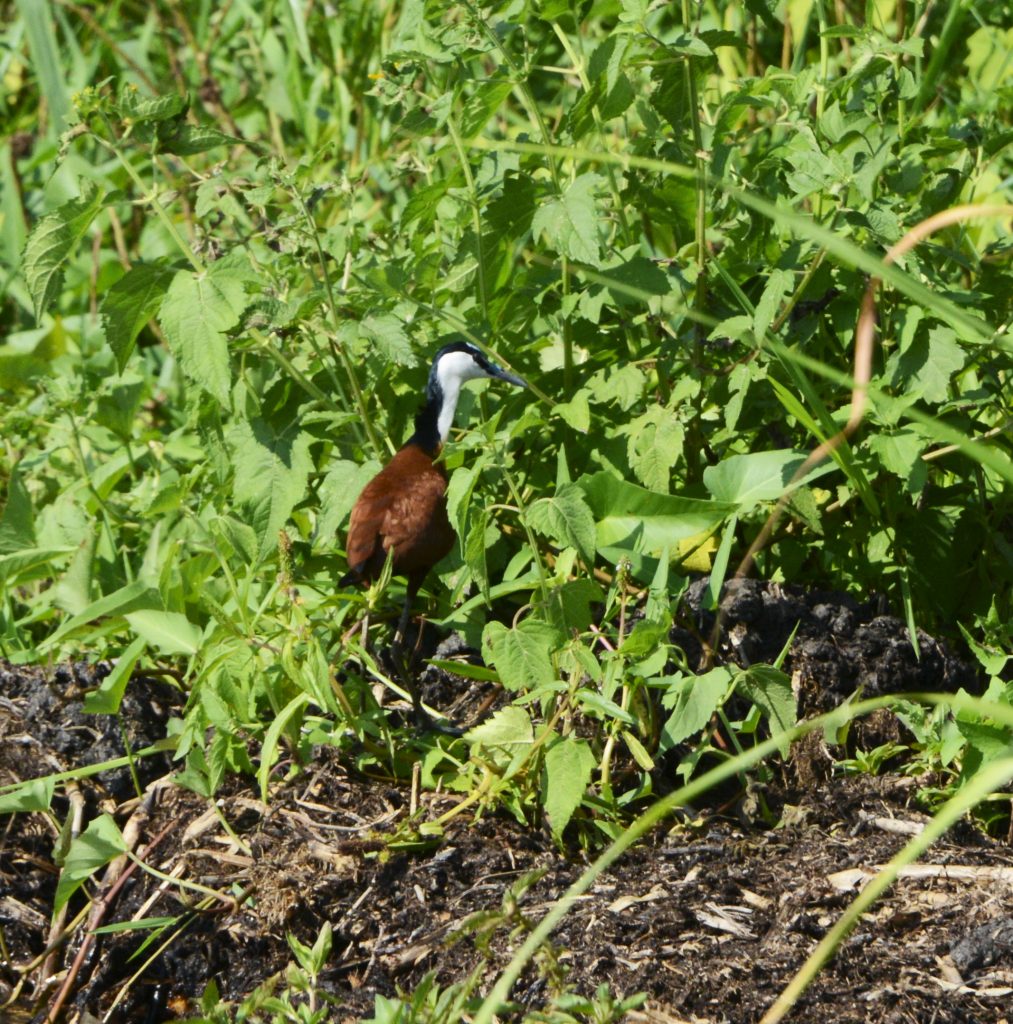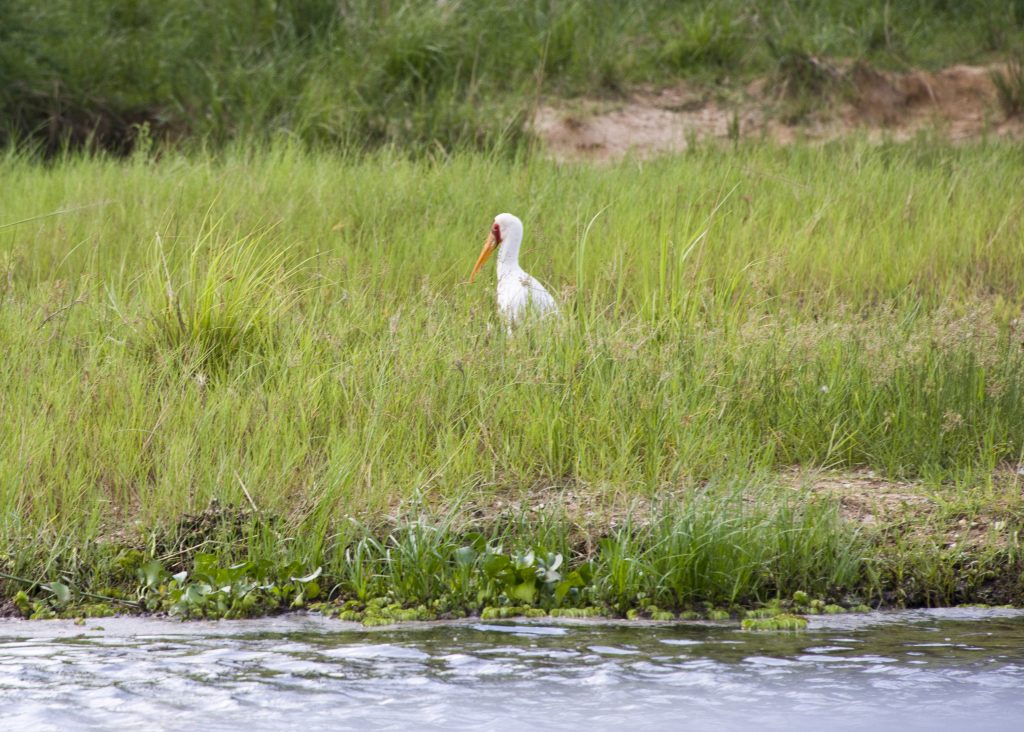 Herons are also common.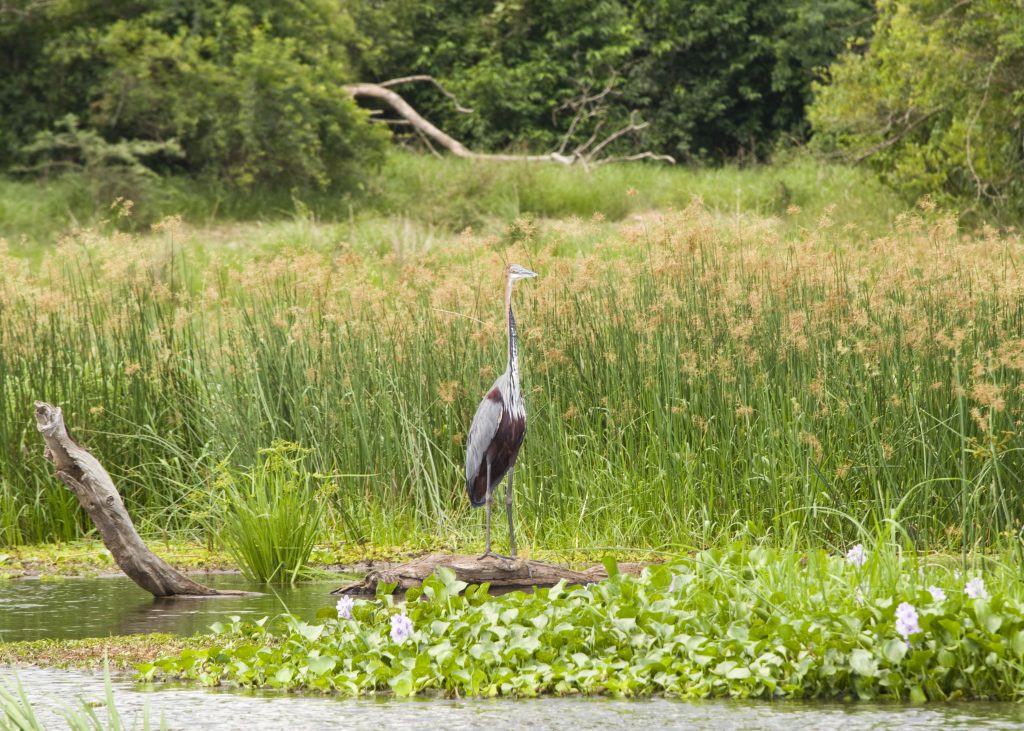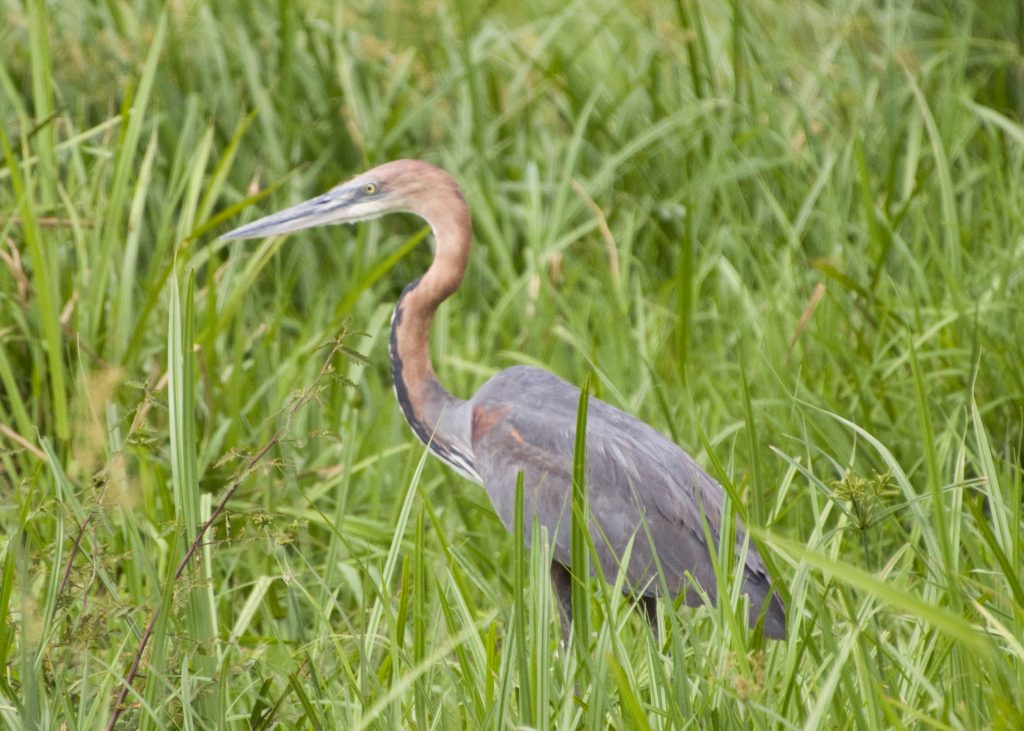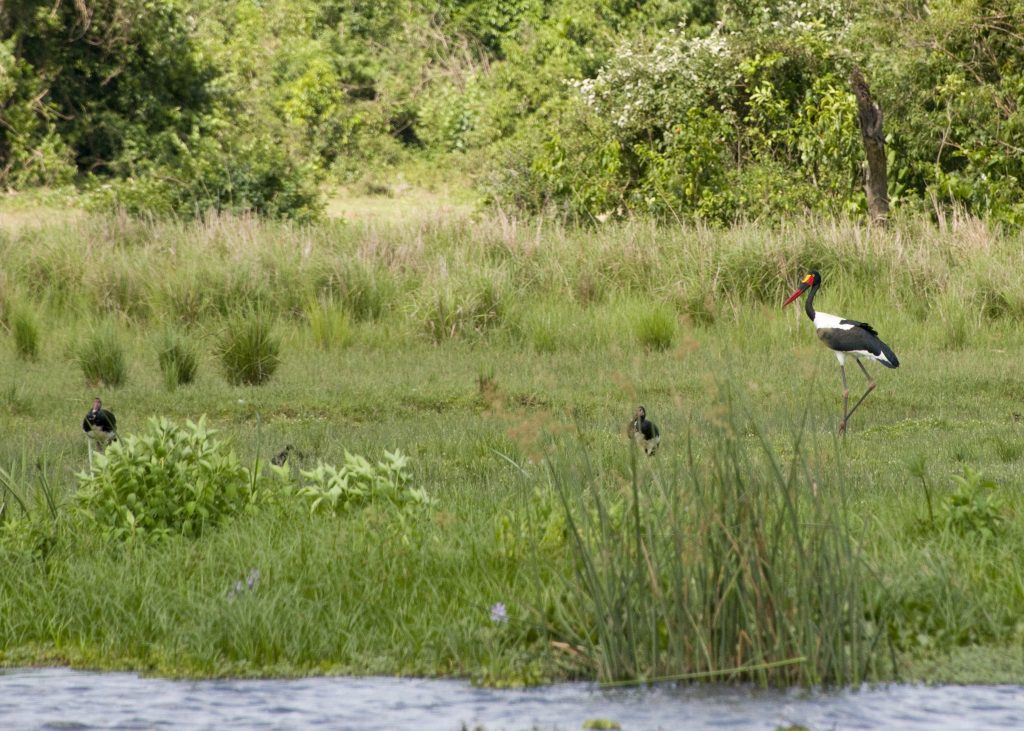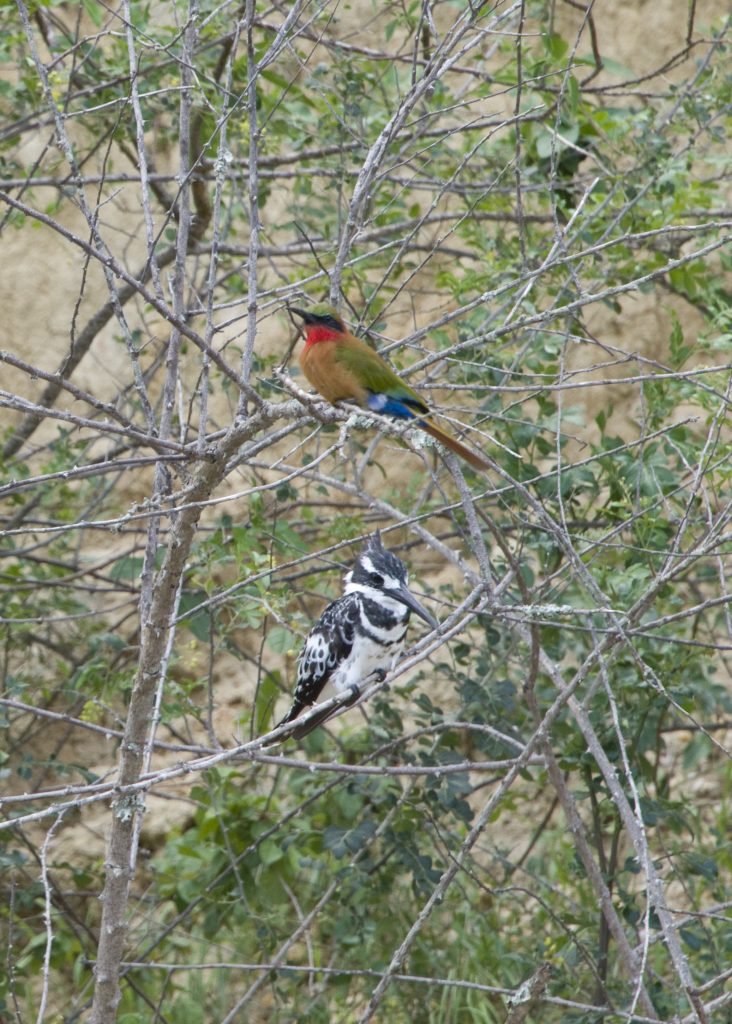 At the end of the trip we reached Murchison Falls where we started the day before.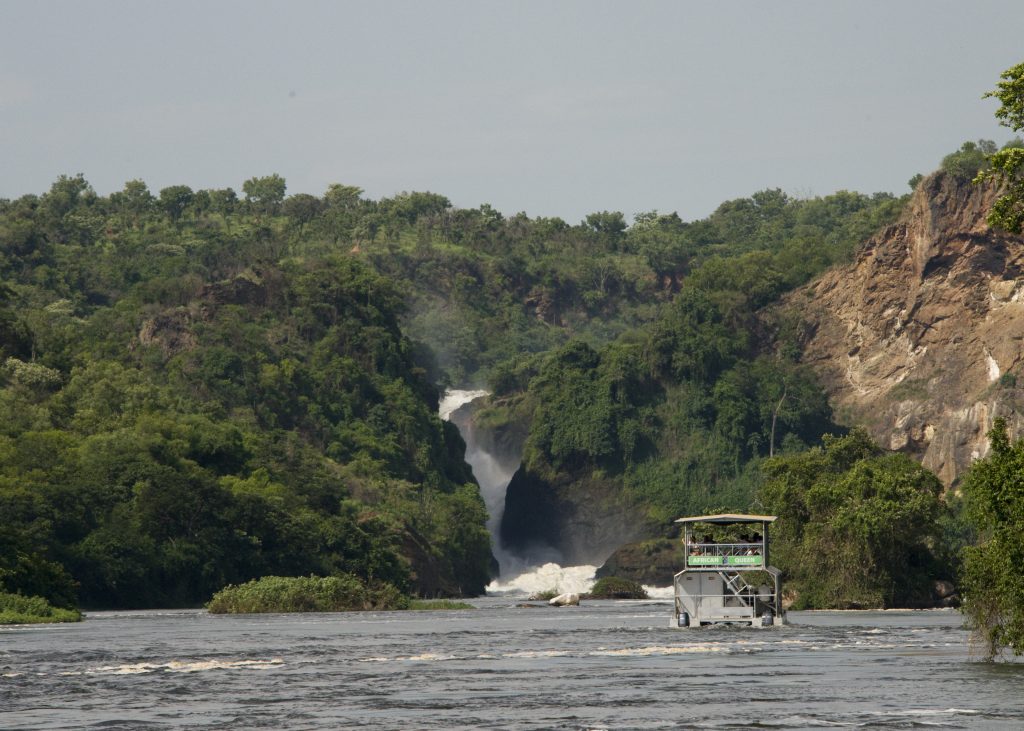 And just to prove we were actually there.