To get from the camp to the park we had to take a ferry, and to do that we all had to be in the van no later than 6:30AM! Why? Because the ferry ran once an hour, no matter how many vehicles were waiting. So you did not want to miss it!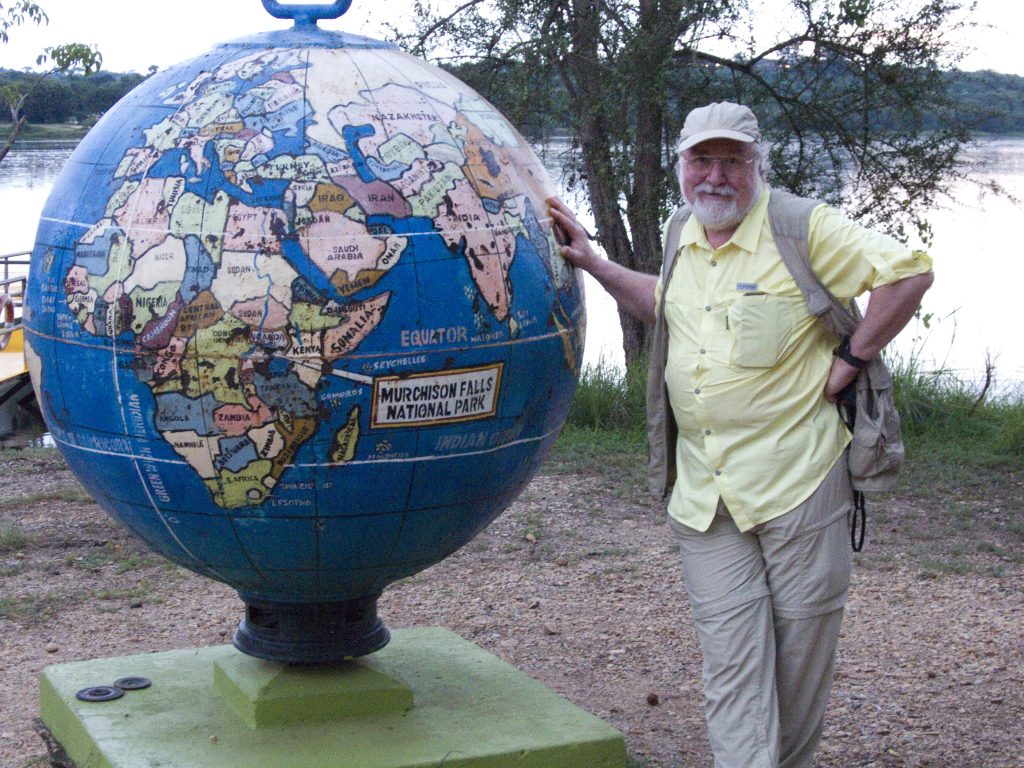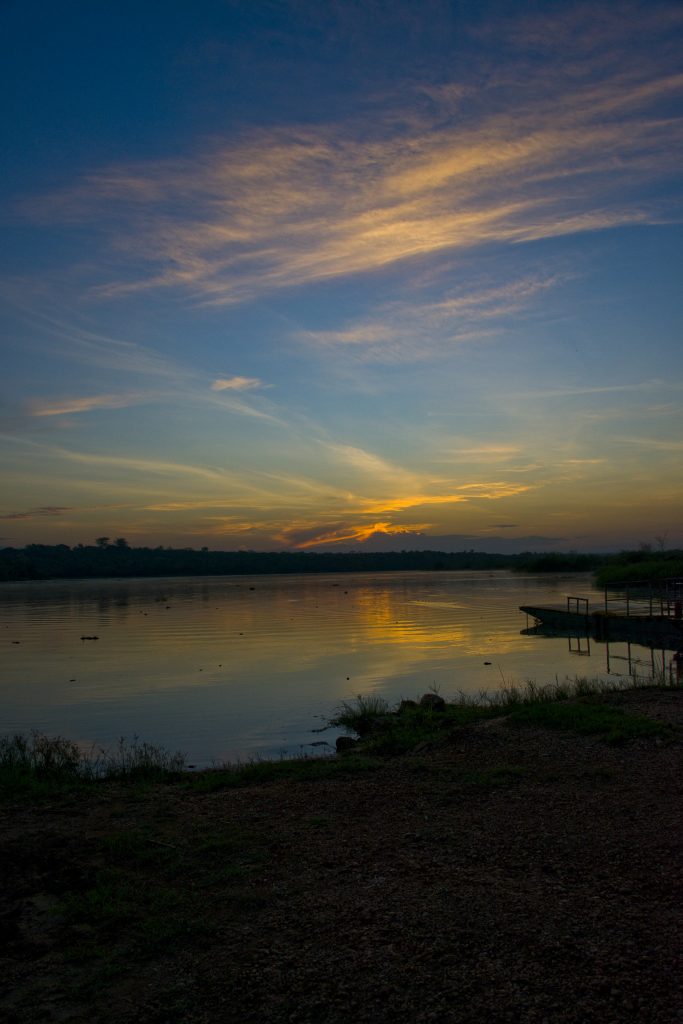 Finally got on the ferry and across into the park.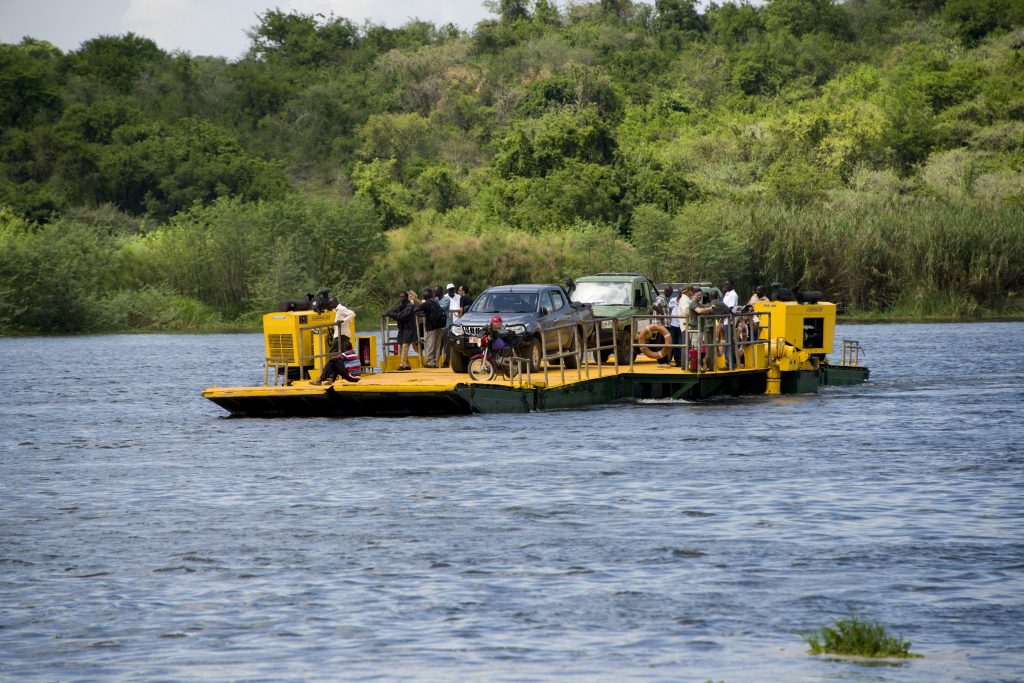 Once into the Park the safari began.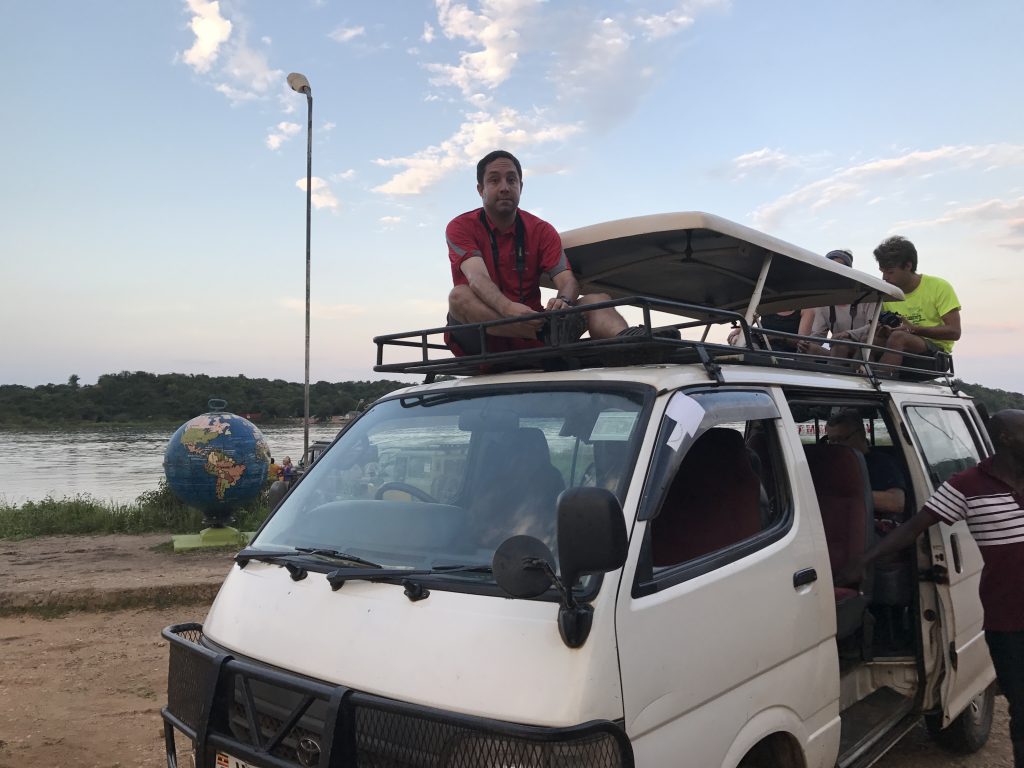 The savanna is spectacular.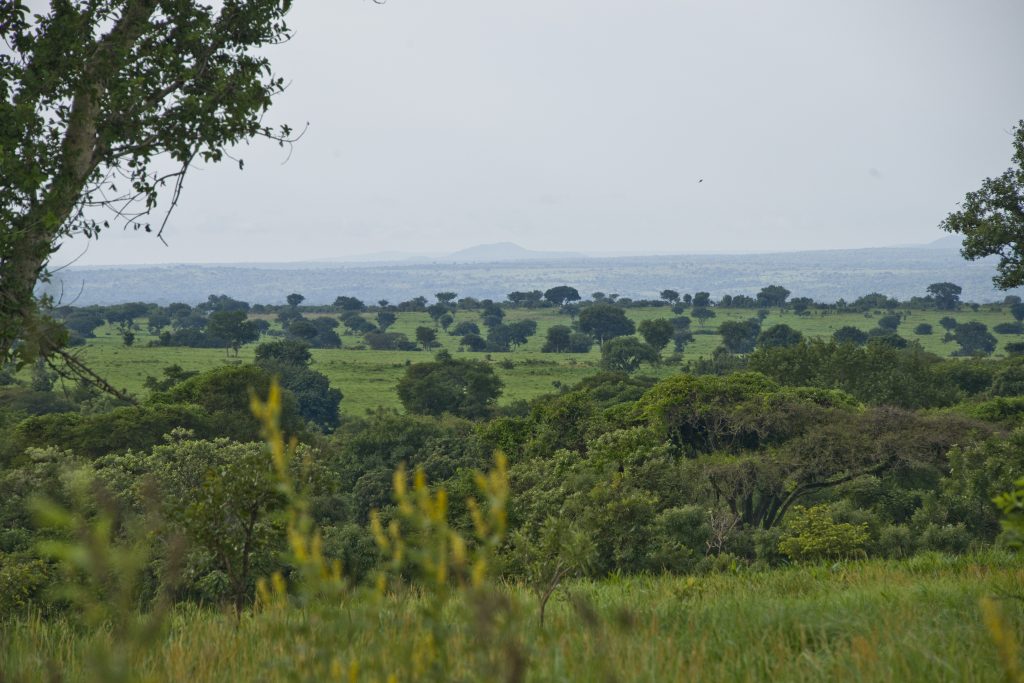 In Uganda it's characterized by an amazing diversity of animal life, especially the birds. The claim is that there are about 1000 species of bird there.
As you might expect, there were plenty of predatory birds.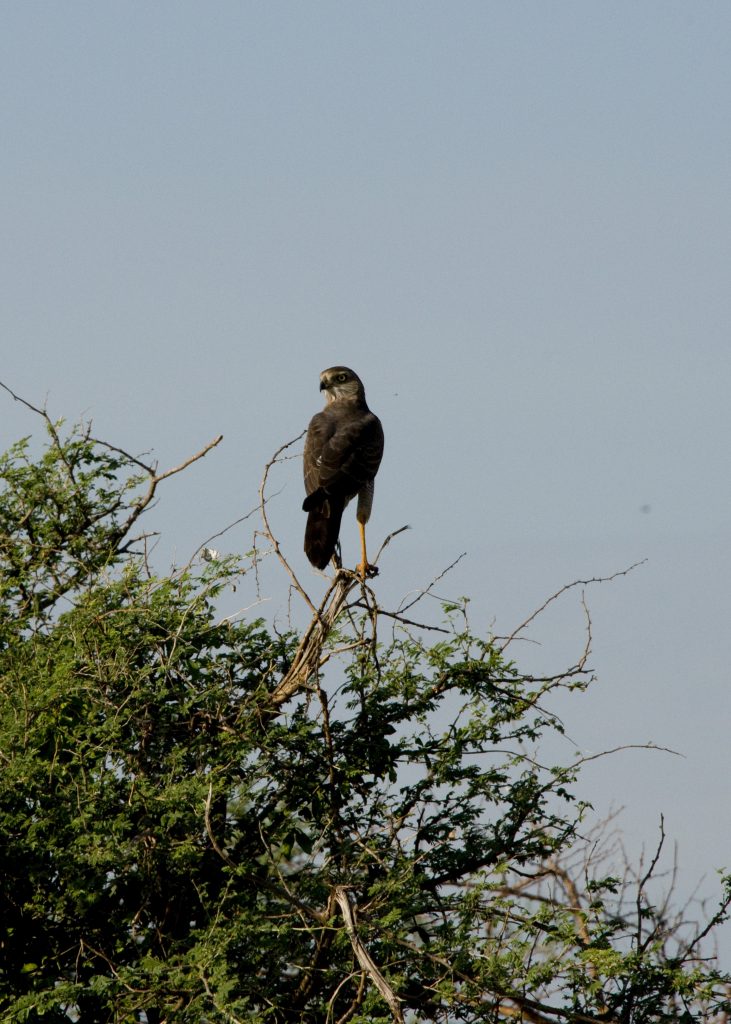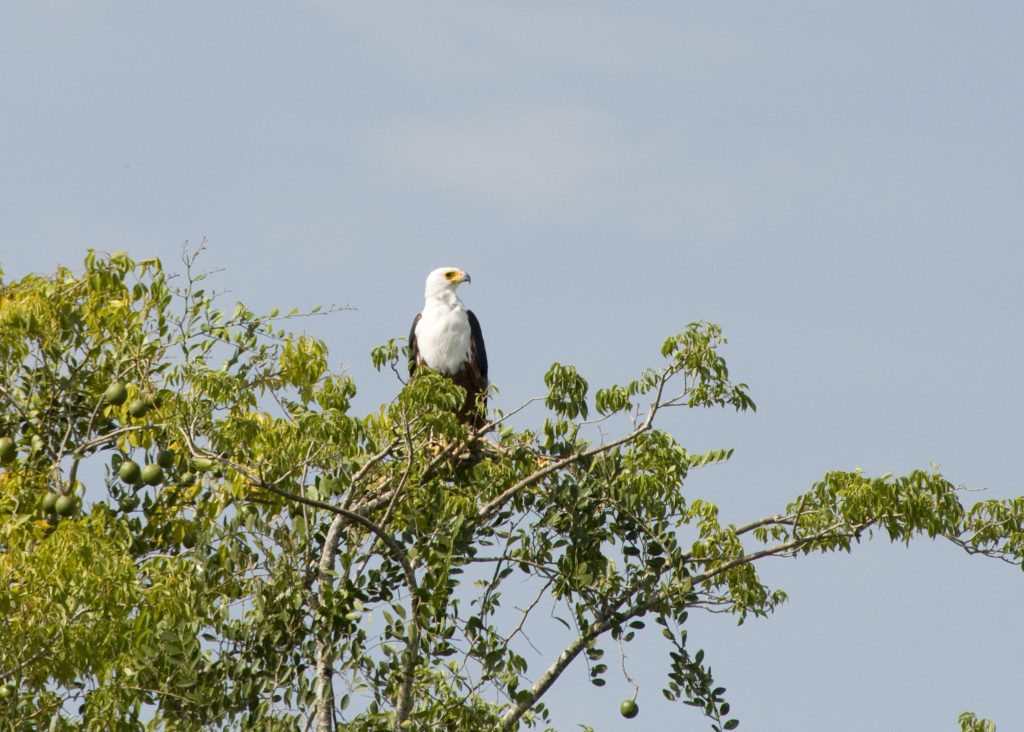 But then when there are predators, there are scavengers too.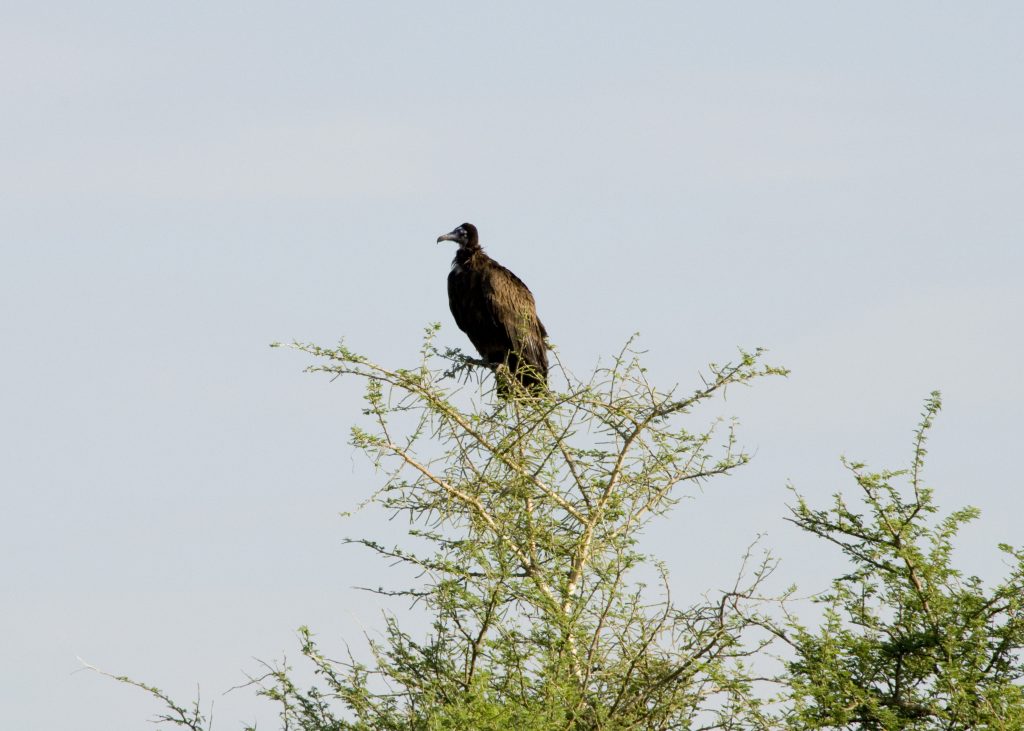 On a somewhat smaller scale there were the Carmine Bee-Eaters.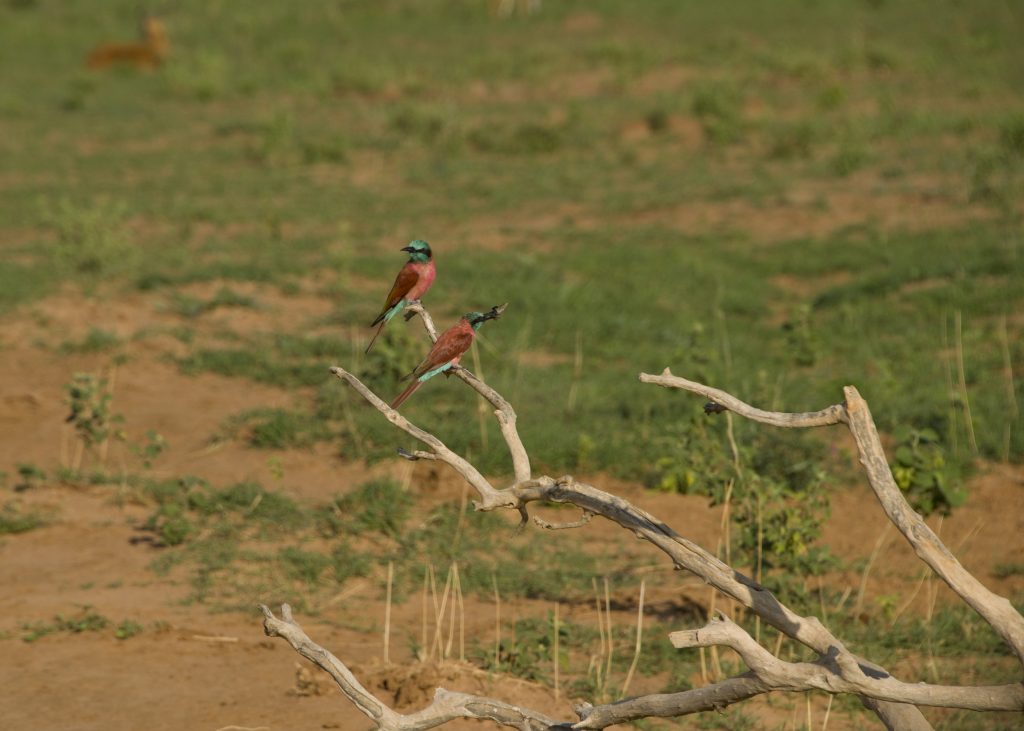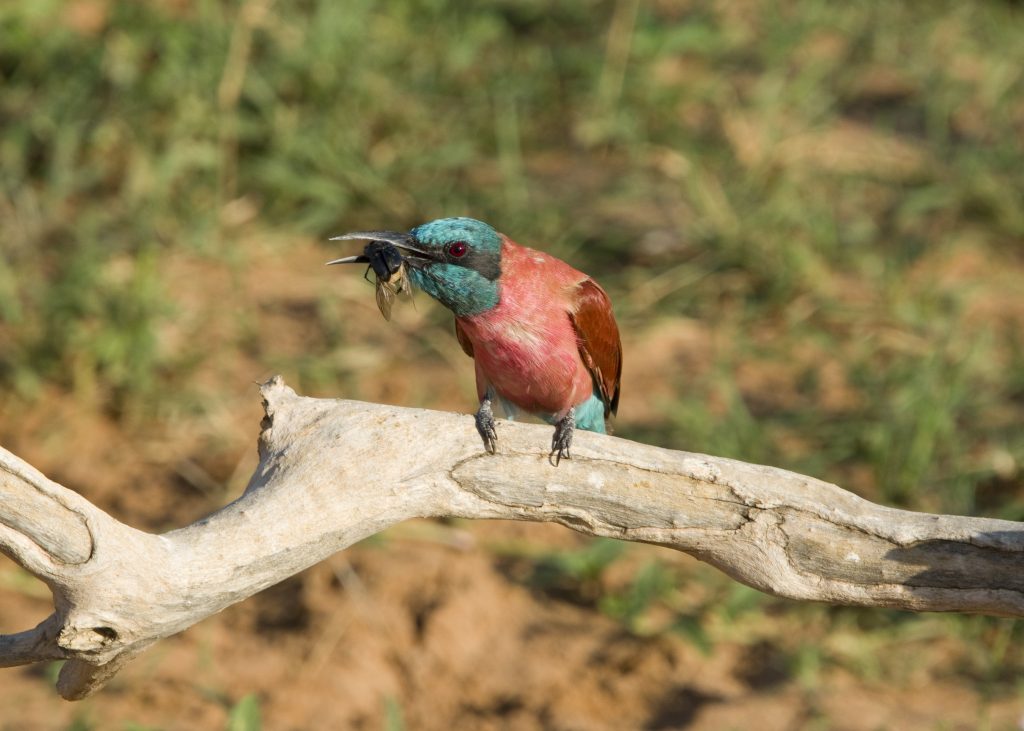 There were also birds that spent a lot of time on the ground.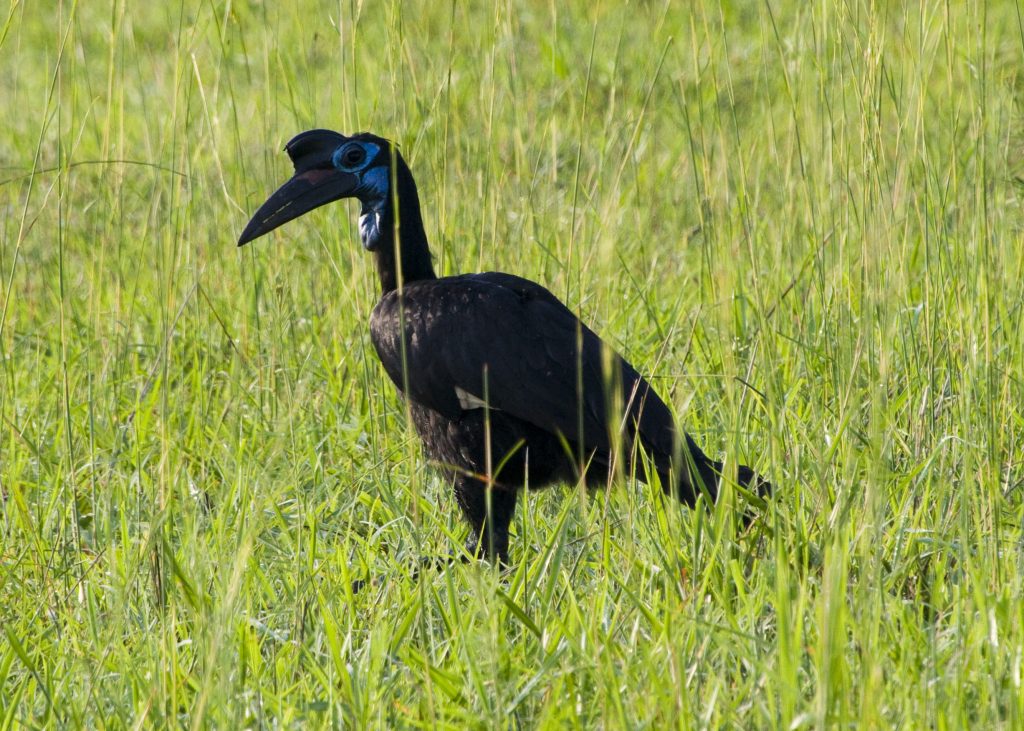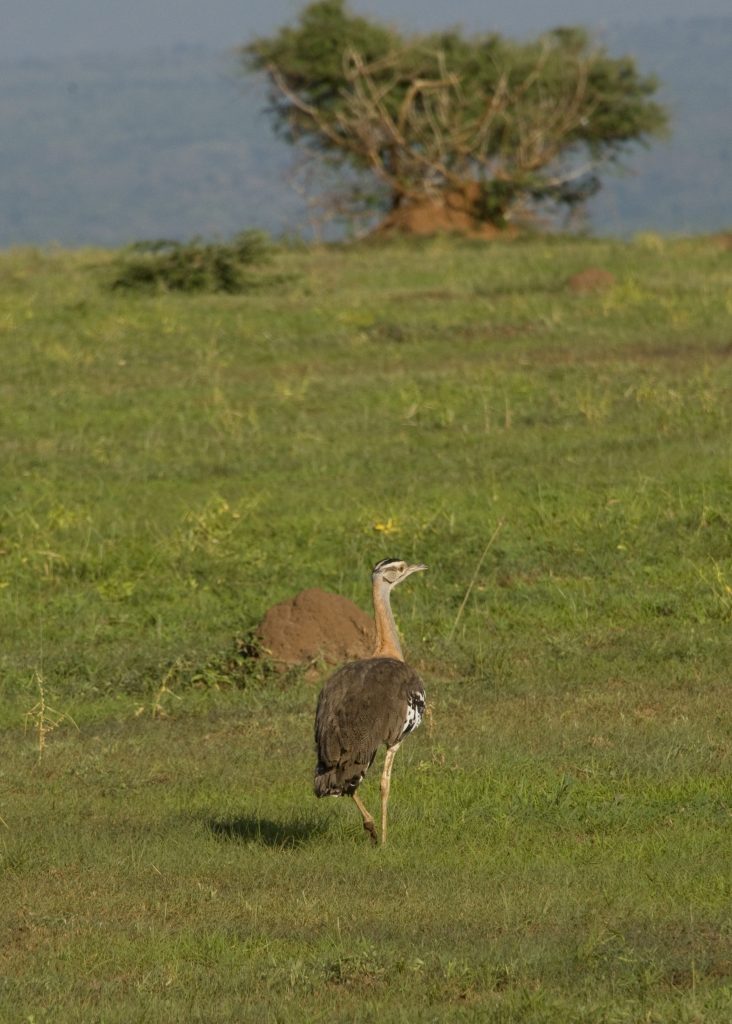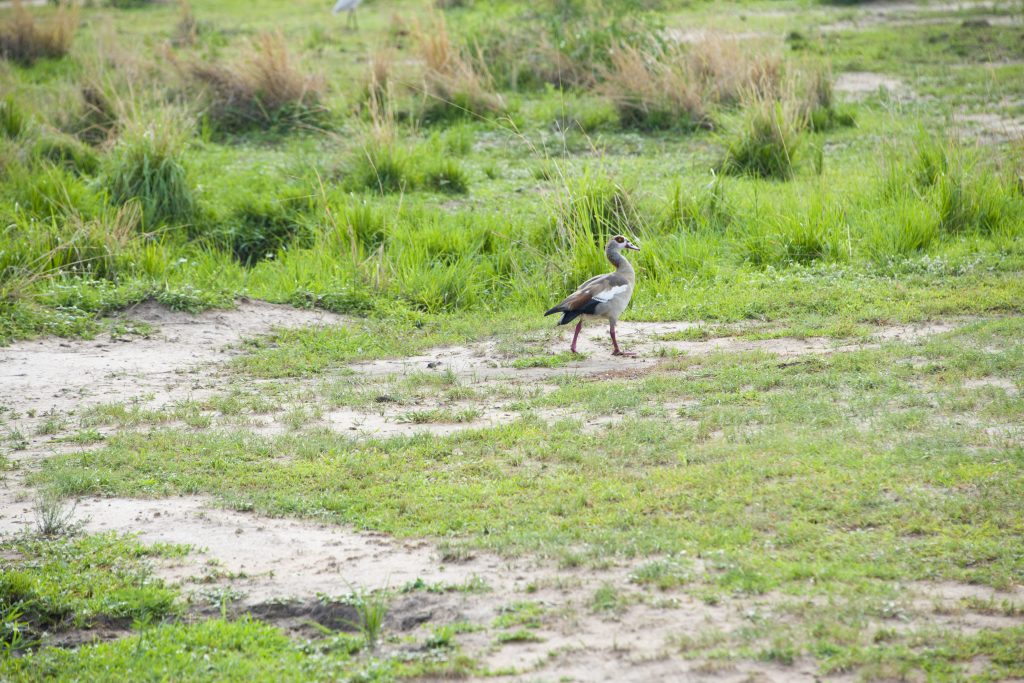 And those were just some of the birds.
While we were driving along, our guide, Ronald, got a radio call and told us to all sit down and put on our seat belts. Then he took off along the dirt road, promising us something special. And how right he was. A pride of lions was crossing the road.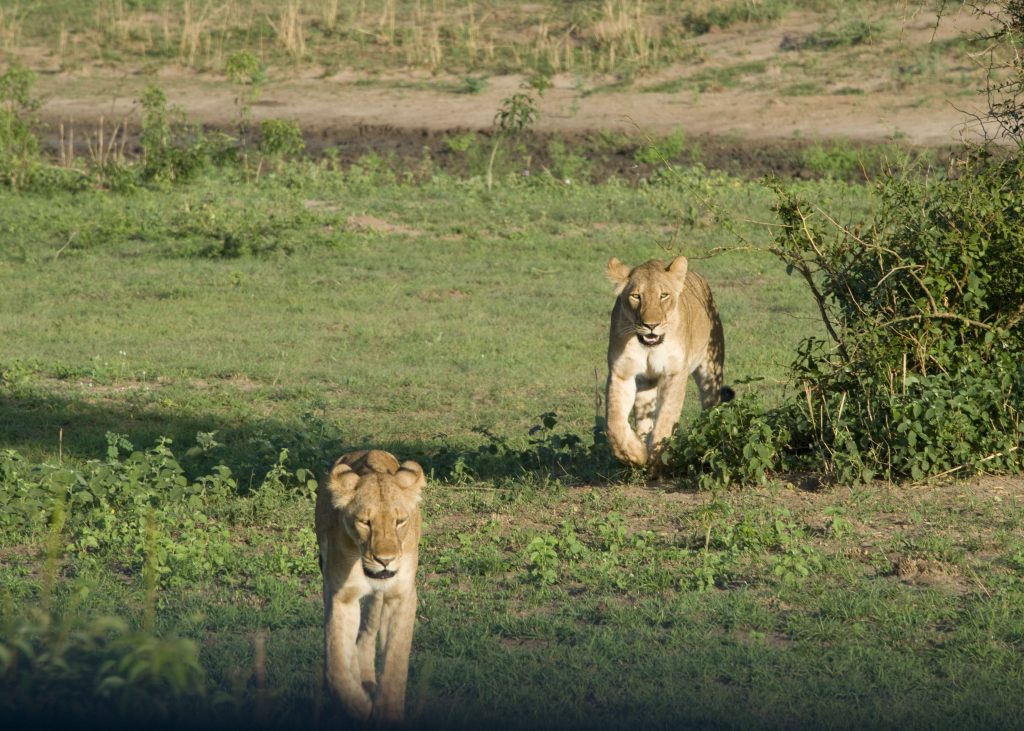 This was unusual because they usually are all resting under trees once the sun comes up and the temperature climbs.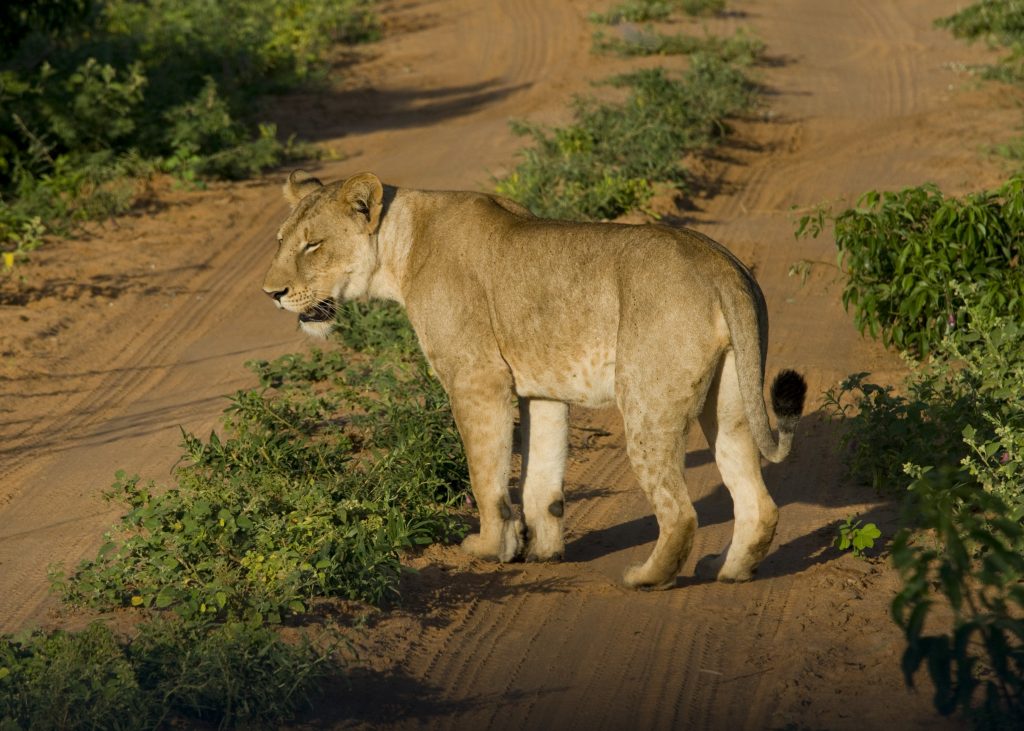 A little while later in the day we finally came across old Leo.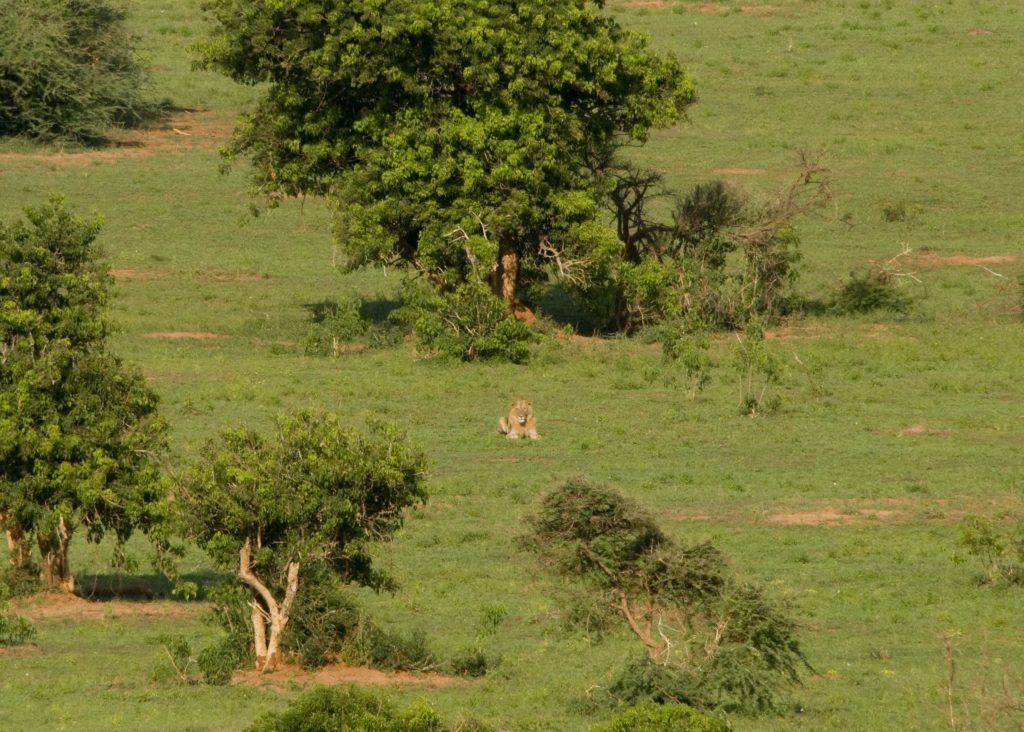 Of course, amongst all the life there is death. The previous night lions had killed an aardvark only to find they didn't like the taste.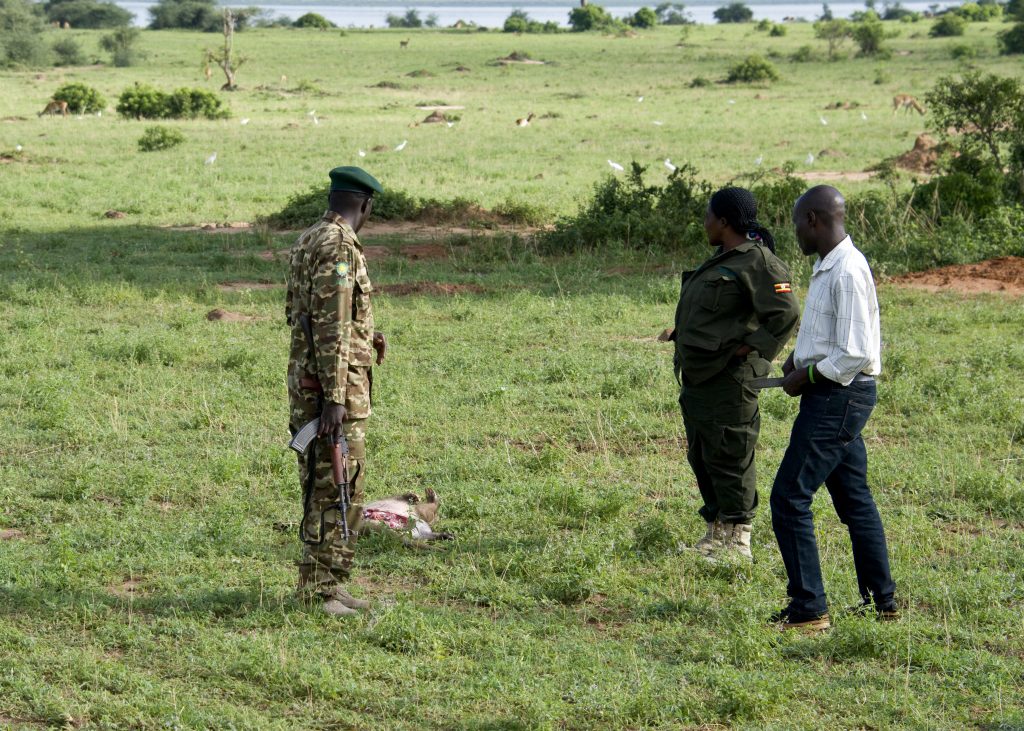 You might note that the Ranger on the left was carrying an AK47. I asked if it was in case of poachers and he laughed. No, it was just in case some hippos got too friendly.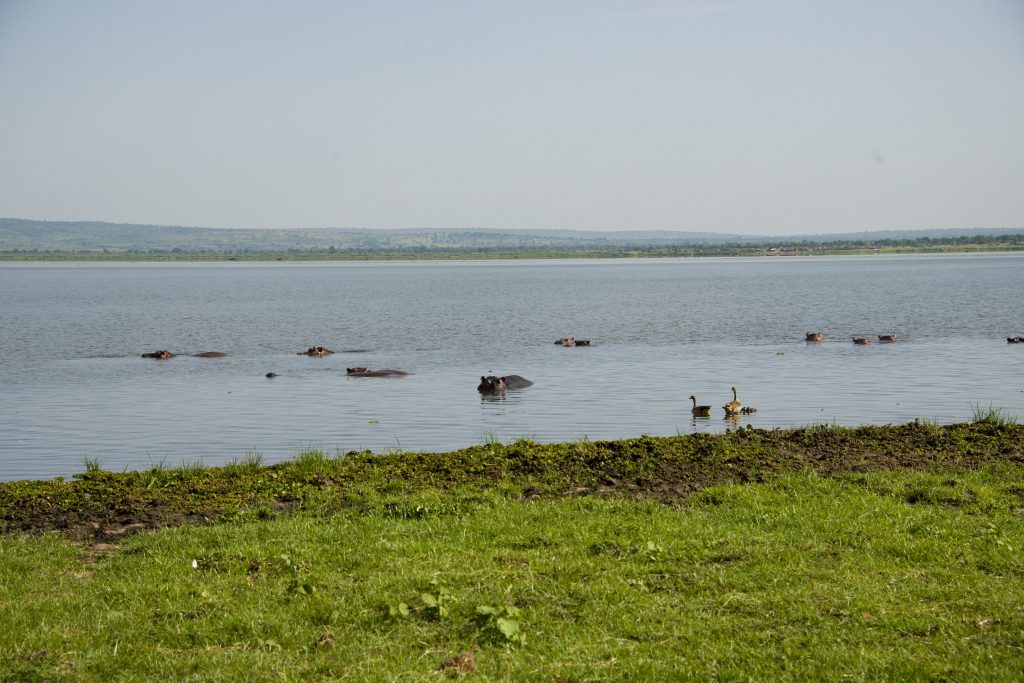 When one decides to move it can be impressive.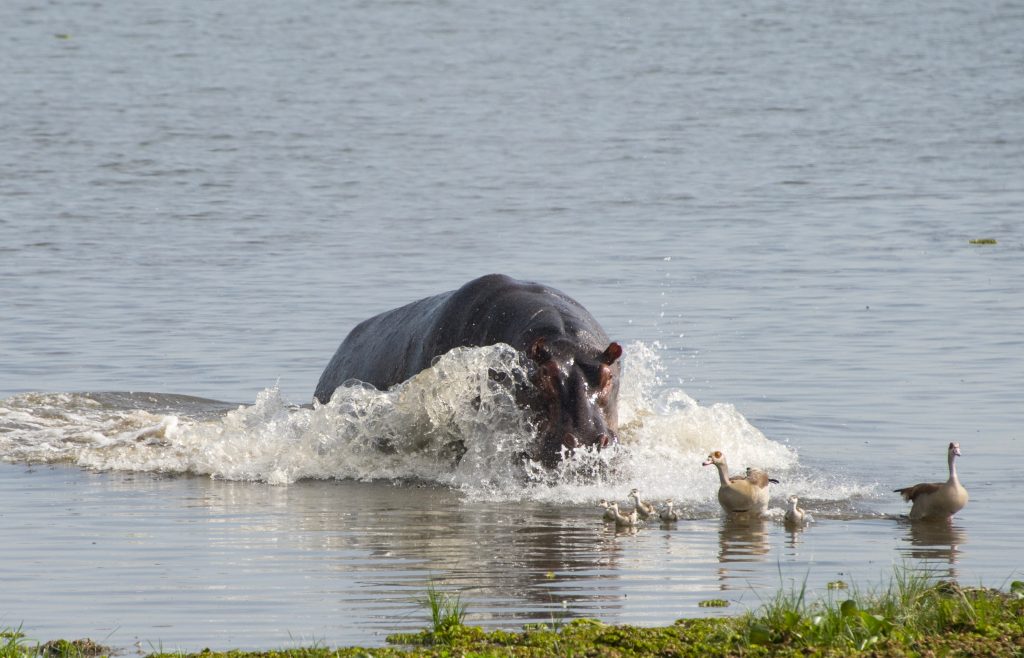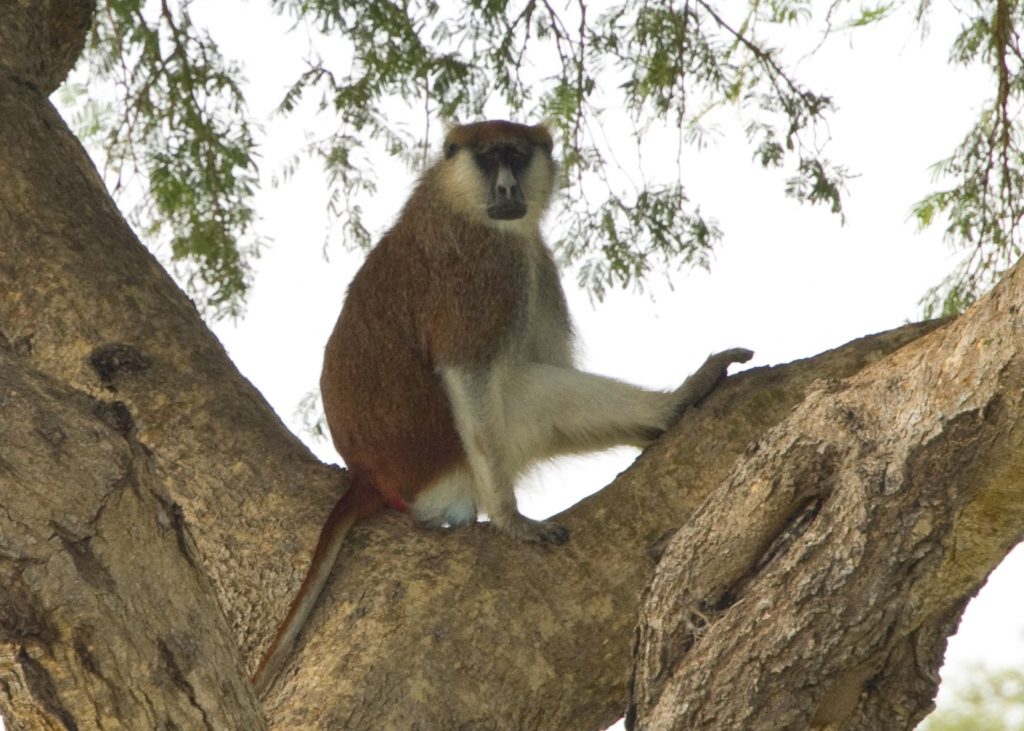 And then there were the common animals.
Among them, believe it or not, were the giraffes.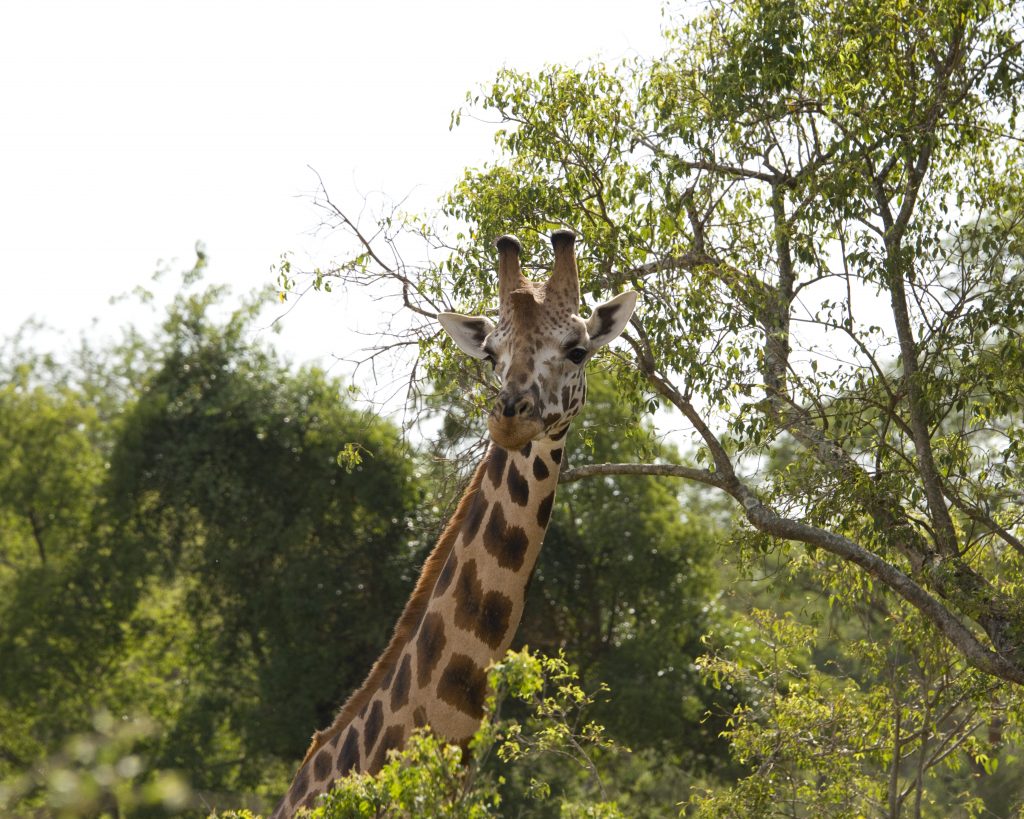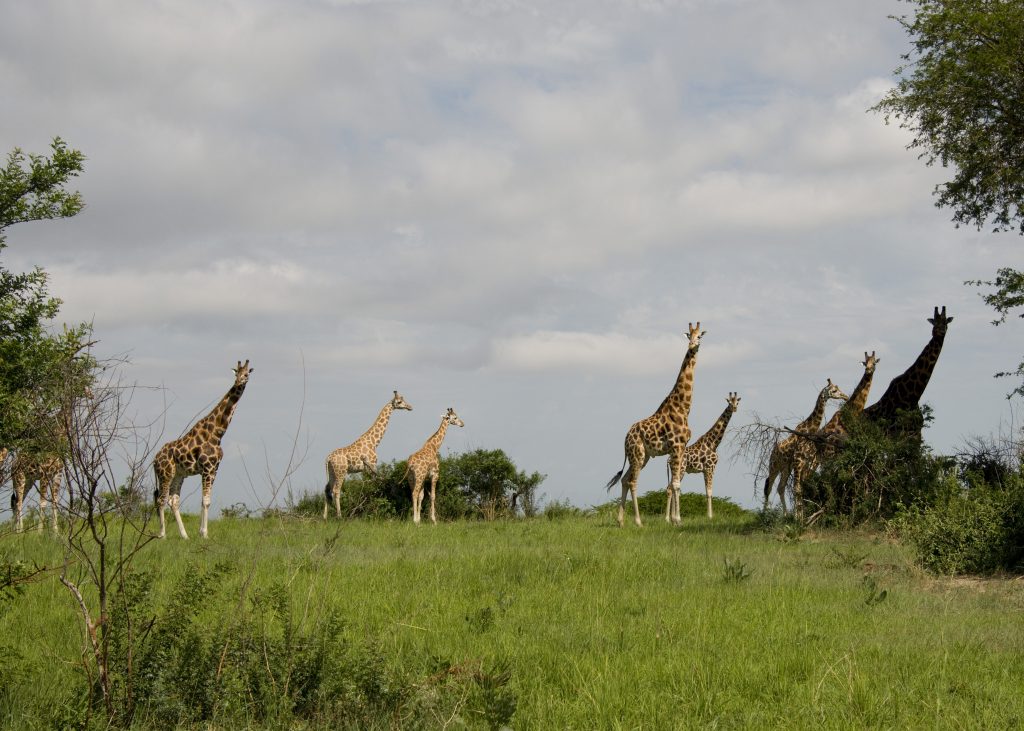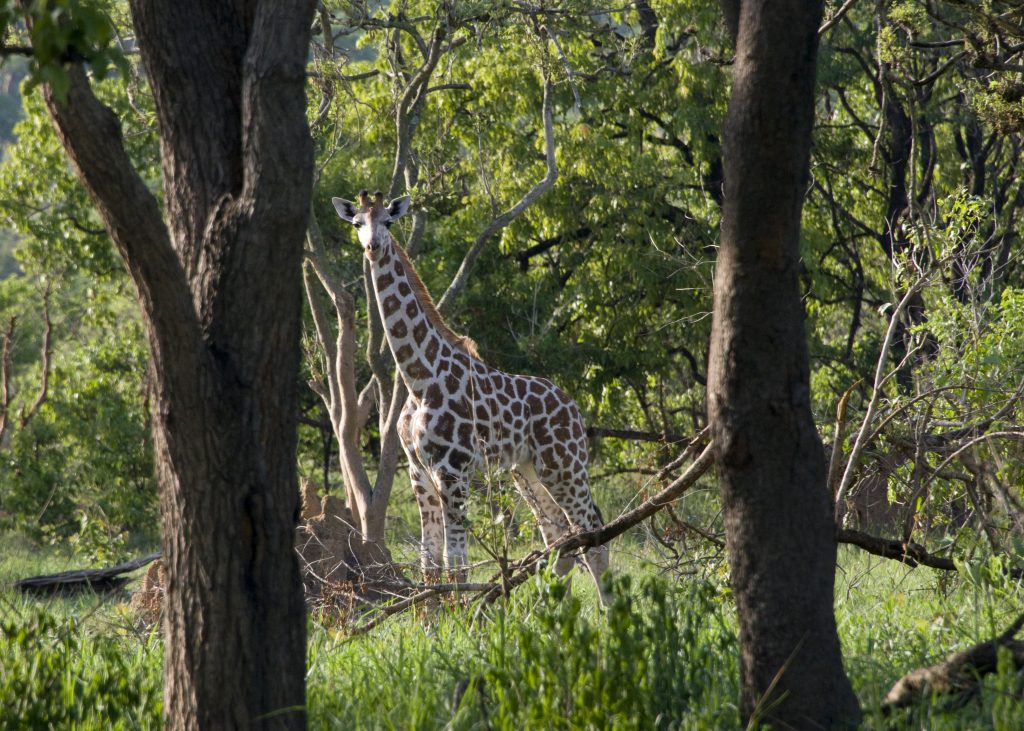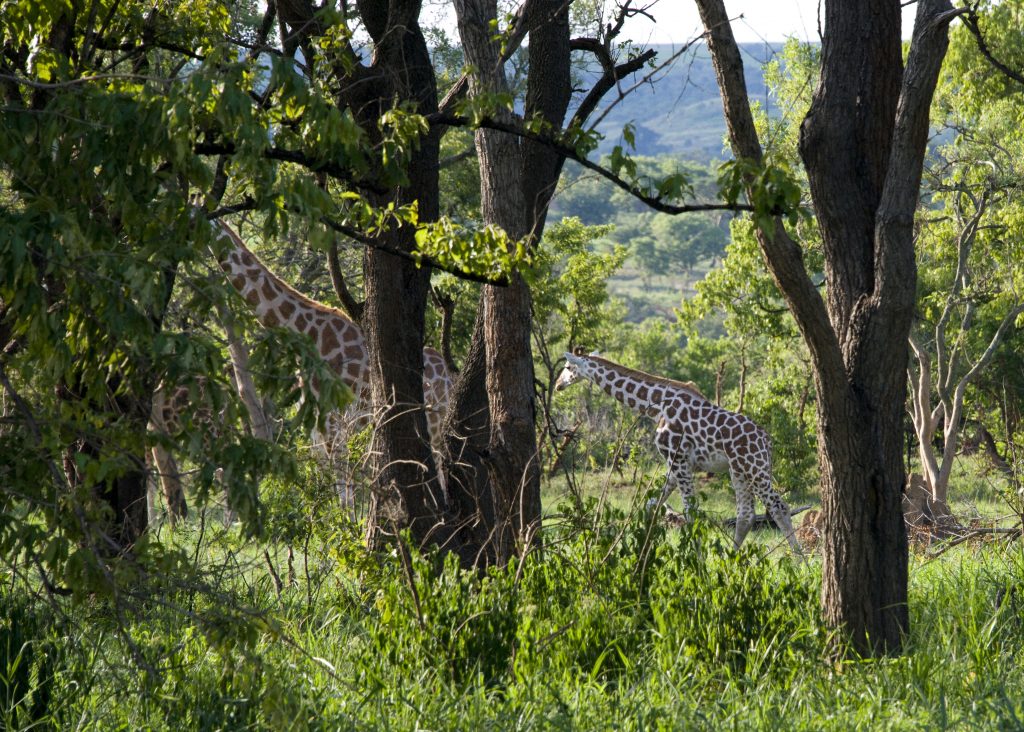 There were also abundant Hartbeast, a kind of antelope. We saw herds of them.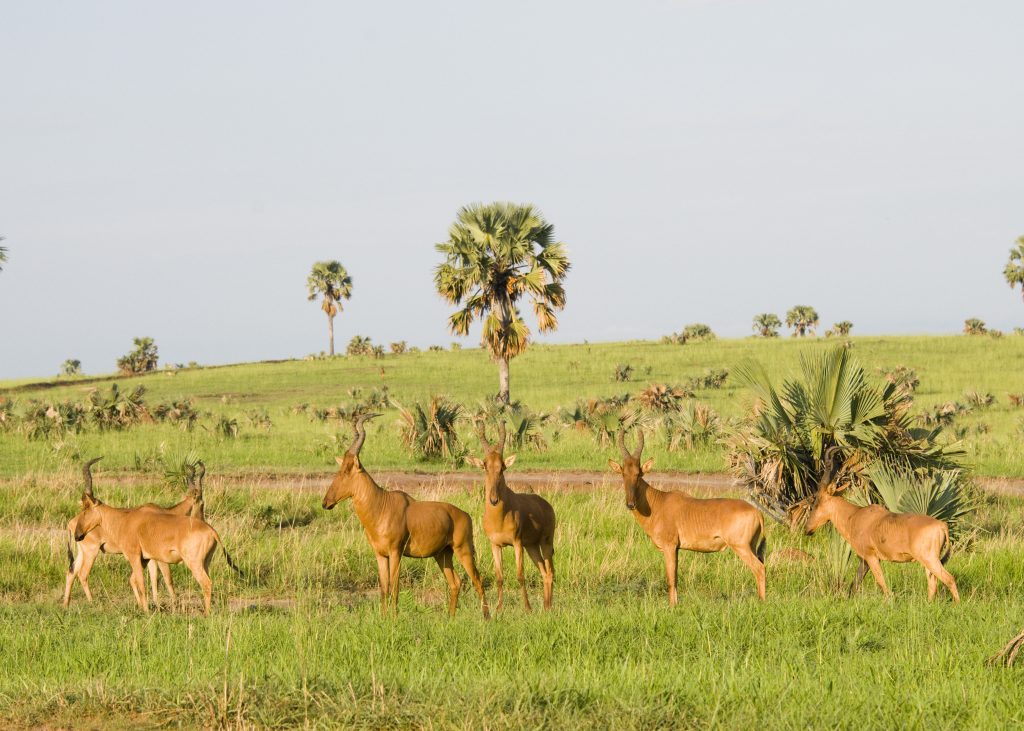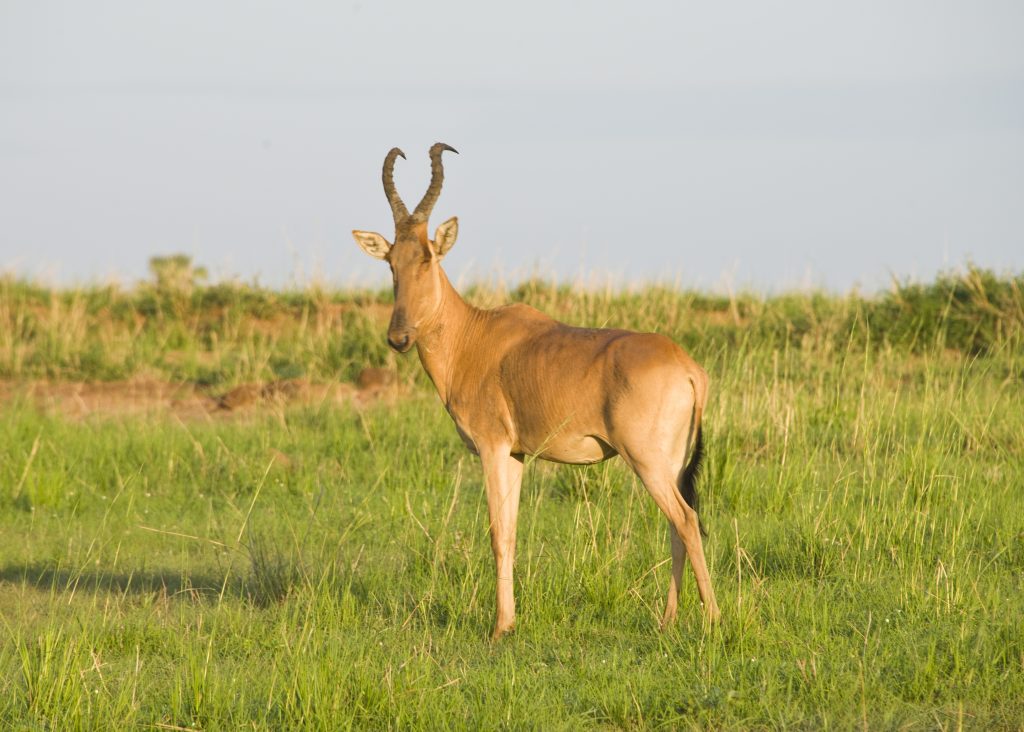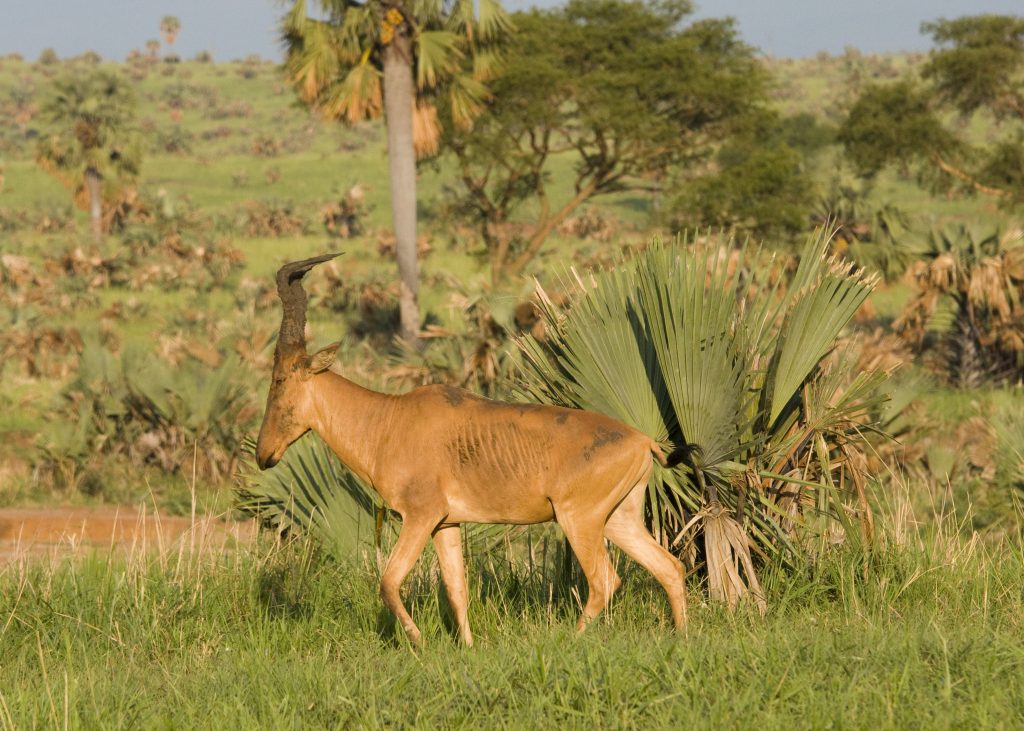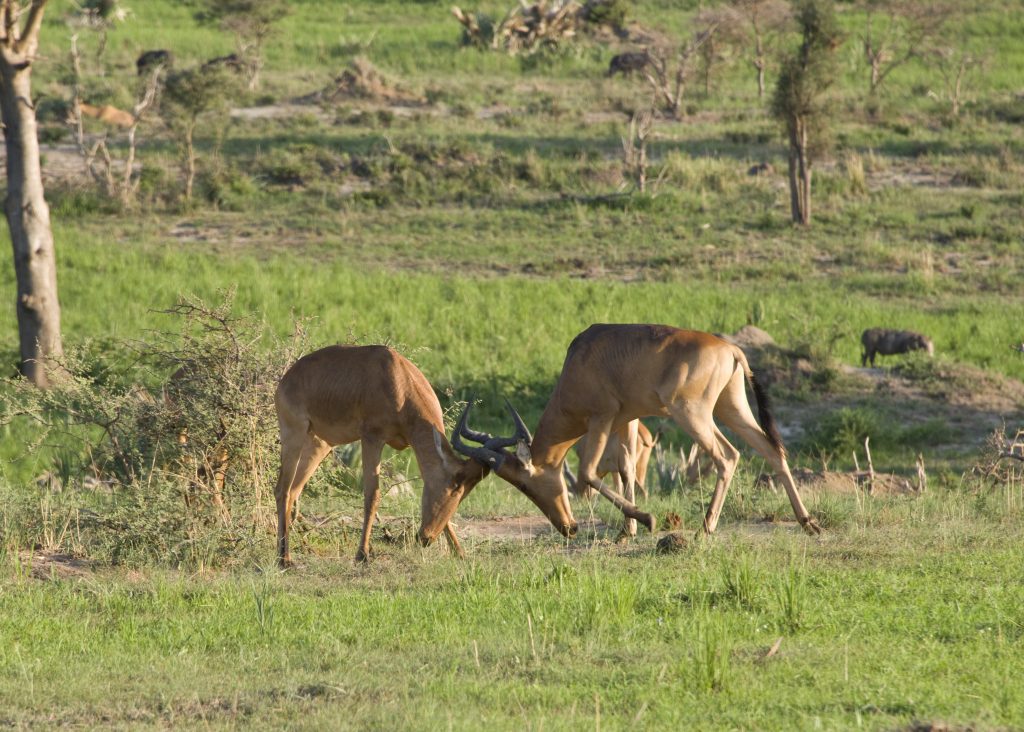 There were also herds of kob, a deer-like critter.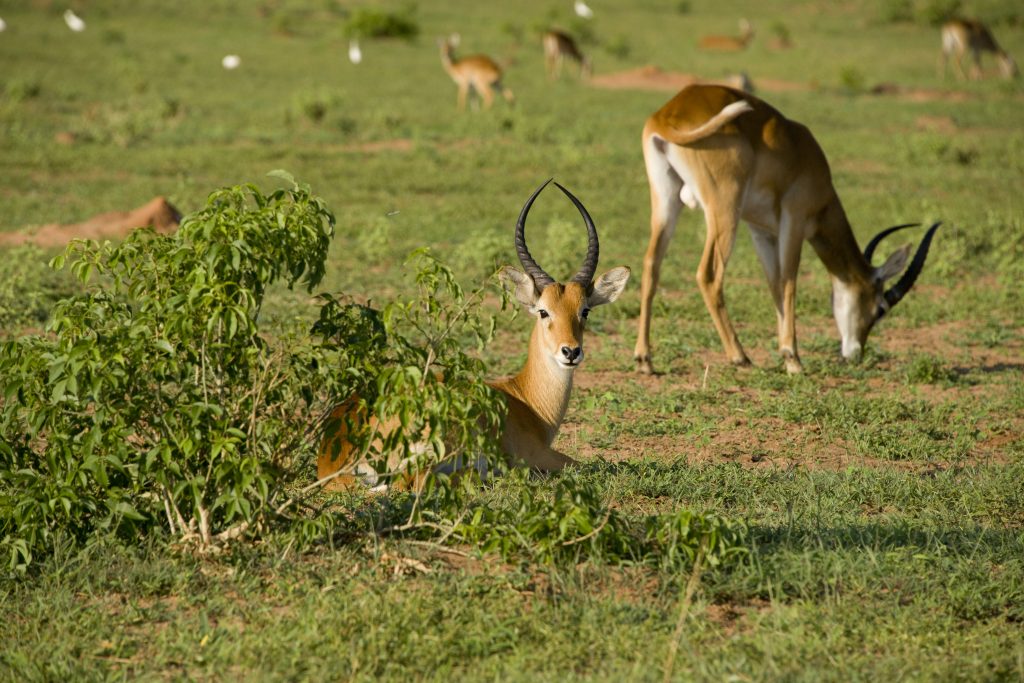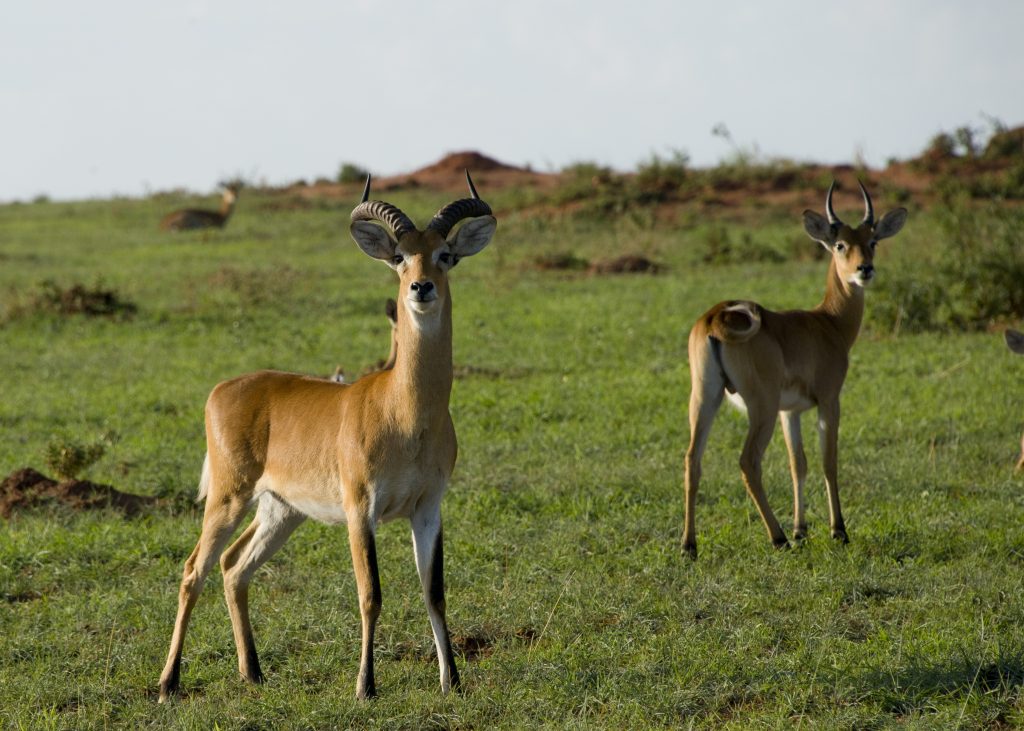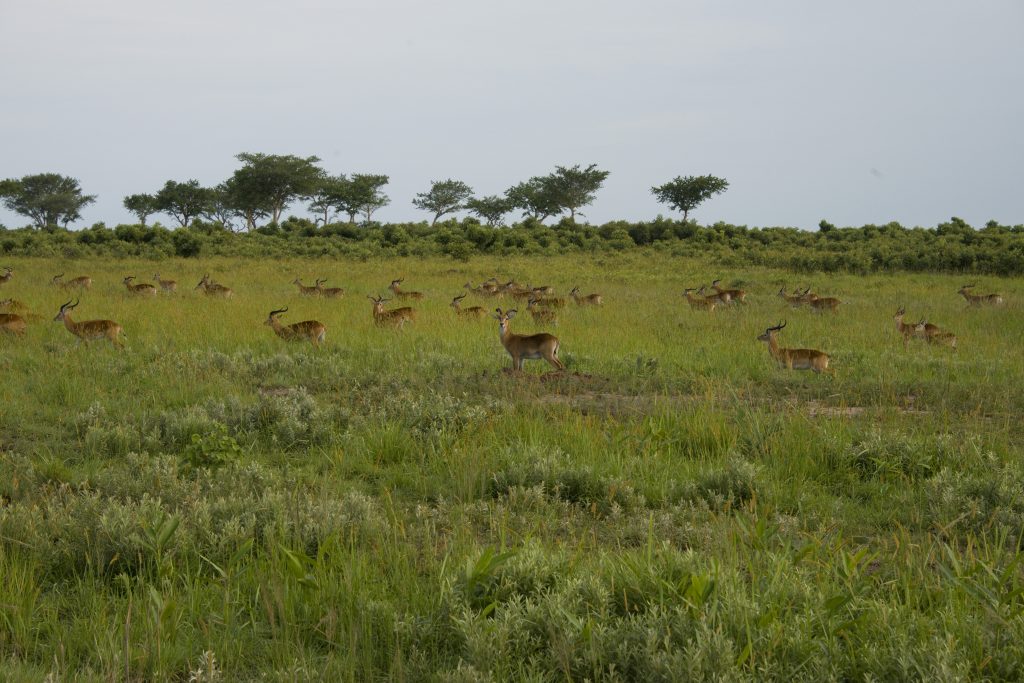 There was also Waterbuck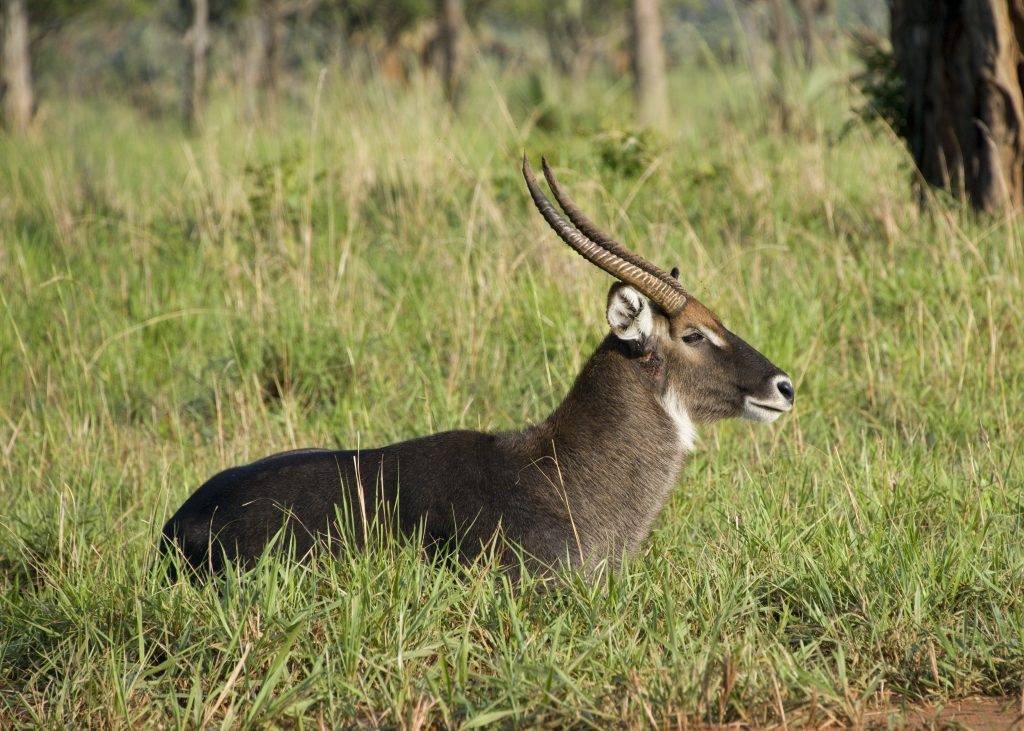 Lastly, there the warthogs.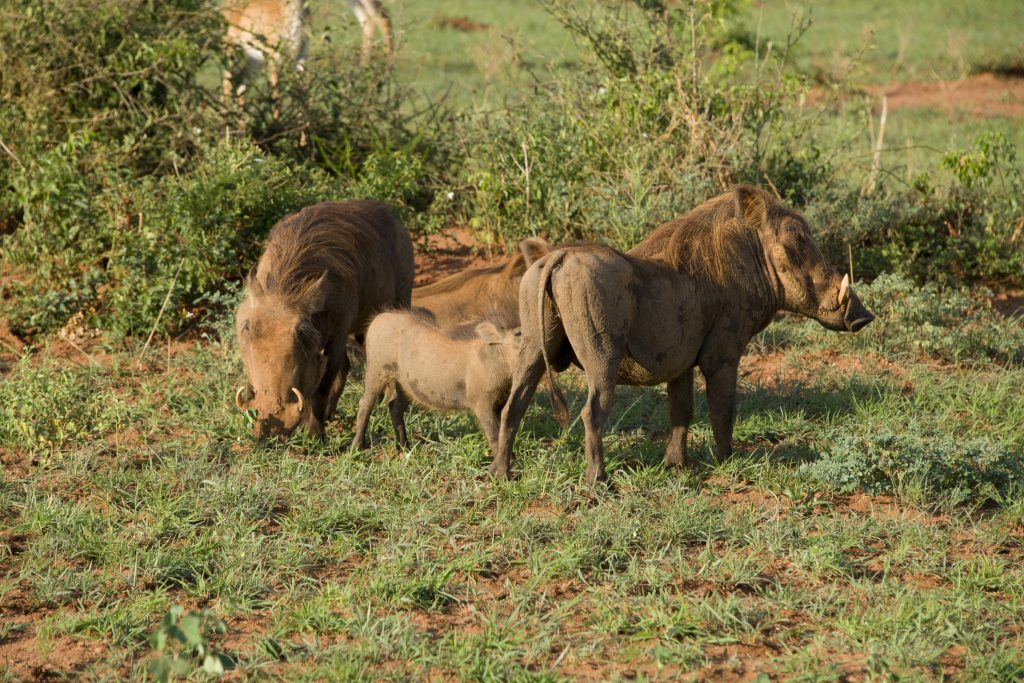 Go to Murchison Park Safari Part 2 – Safari Along the Nile.